At Least 1.4 Million Americans Are About to Lose their Obamacare Health Plans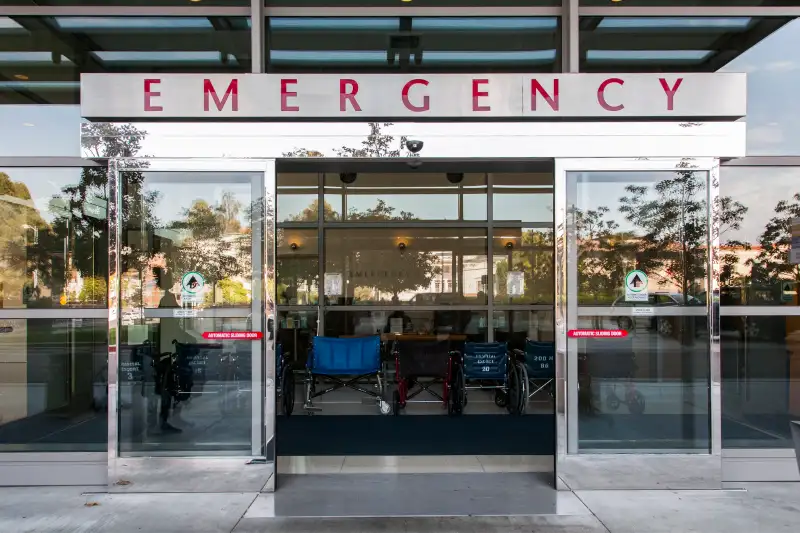 Studio 642—Getty Images/Blend Images
In recent months, several major insurance companies have said they will pull out or severely scale back coverage in Obamacare marketplaces around the country. One obvious result of the trend is that the people currently enrolled with these insurers will lose their plans and have to scramble to find new coverage.
A new report from Bloomberg provides an estimate for just how many Americans will be affected: "At least 1.4 million people in 32 states will lose the Obamacare plan they have now."
The people impacted will still have access to health insurance, as well as government subsidies to help pay for their insurance, if they qualify. But in some parts of the country, Obamacare customers will have only one option for insurance next year, after insurers like Aetna and UnitedHealth abandon the marketplaces.
What's more, for the most part, insurers are leaving Obamacare marketplaces because they say they've been losing money and would need to charge much higher premiums to get out of the red. And jacking up premiums is exactly what the insurance companies that will soon have monopolies in Affordable Care Act marketplaces appear primed to do. Obamacare customers in many states have been told to expect sharp increases in premiums next year, sometimes with jumps ranging from 25% to 40%.
Read Next: Here's What's Happened to Health Care Costs in America in the Obama Years
The passage of Obamacare, a.k.a. the Affordable Care Act, came with the promise of dramatically decreasing the ranks of uninsured Americans. Thus far, it's lived up with the promise, with roughly 20 million Americans gaining coverage since the law passed.
But because insurers are dropping out of Obamacare marketplaces, soon many Americans will be forced to give up their coverage and find another plan. When they look, they may find only one option—and, odds are, it will be more expensive than their current plan. Perhaps a lot more expensive.
As a result, for the first time since Obamacare went into effect, the number of Americans with health insurance could fall rather than increase in 2017. Bloomberg cites data from a recent S&P Global Ratings report forecasting that Obamacare enrollment could increase by 4% next year—or it could decrease by an even larger percentage, 8%.