How Parents Can Keep Their Grown Kids From Fighting About Money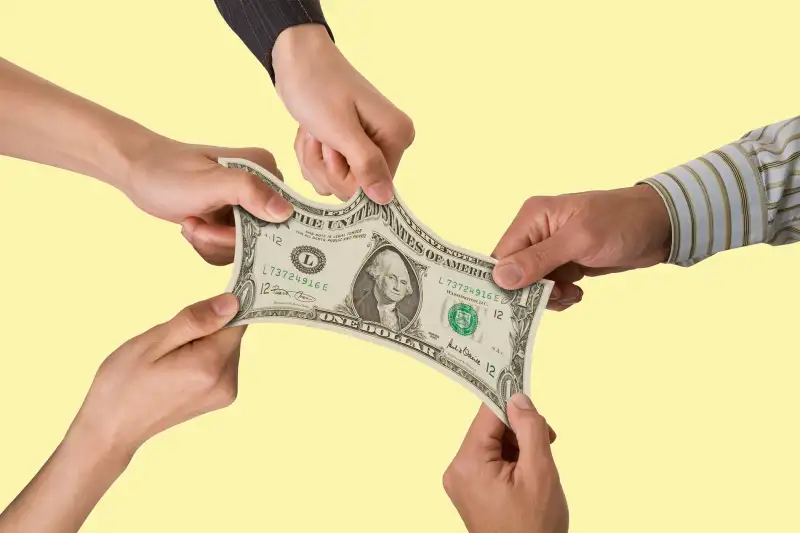 There are few family struggles as pervasive, toxic, and universal as sibling rivalries, especially when it comes to who gets Mom and Dad's stuff. These conflicts date all the way back to the book of Genesis, when Jacob tricked his brother Esau out of his birthright—and Esau turned near-homicidal as a result.
While there are how-to guides for talking to your family about money and dividing up parents' assets once they're gone, parents can help their kids avoid those fights altogether, says Mark Parthemer, managing director of wealth management firm Bessemer Trust.
One key principle is to avoid what Parthemer calls "forced sharing."
"Siblings, no matter their age, don't like to share," he explains. "When they're little kids, they squabble. But when they're adults, it's a lawsuit."
Read Next: Blame Your Brothers and Sisters for Making You Messed-up About Money
No family wants a lawsuit, of course. So Parthemer has the following advice for avoiding financial fights among adult children.
1. Drop the Pot Trust
For many estate planning attorneys, "pot trusts," as they're called, are the usual vehicle for divvying up assets among children.
In a pot trust setup, the trustee has the discretion to spend money as needed, rather than distribute it equally among all the children, according to Cornell Law School's Legal Information Institute. While the flexibility of a pot trust allows some children to tap money if they're facing financial difficulties, it can cause more problems than it solves, Parthemer says: "You're basically forcing kids to share money, which leads to divisiveness."
The simplest solution is to set up separate trusts, a move that resolves issues of whether a trustee will fairly distribute funds among siblings once mom and dad are gone.
2. Name a Decision-Maker for the Vacation Home
If your family is so fortunate as to own a vacation home, the thought of leaving it in the family may be a comforting one. The place is likely the centerpiece of happy memories, and adult children no doubt have dreams that their own children and future generations will continue sharing in the fun.
But the house comes with financial strings attached: Who's going to pay the upkeep? Who will be able to use it and when? Should we just sell it and split the money?
Parthemer says that while selling the house before Mom and Dad die may be the best thing to do, a lot of families are too attached to the property to do that. Instead, Mom and Dad should transfer the home into a limited liability company or partnership with clear operating guidelines, or set up an endowment to cover the real estate taxes and repairs. That way their children and grandchildren won't get into money squabbles later.
At the very least, parents should designate some kind of leadership structure in which one or two siblings are responsible for making decisions about how the house gets used, and by whom.
"Someone needs to be in charge," Parthemer says. "It doesn't make the rest of the kids happy, but it does minimize conflict."
3. Don't Play Favorites After You Die
Often parents want to write their will so that different children get different amounts, based on their perceived financial need or other factors. Parthemer's advice: Don't.
Instead, he says, explain to your children why you might help one sibling out with money during your lifetime, but that after your death, you'll want everyone to have an equal cut of the pie.
"It's not always comfortable for people to discuss this," he says, "but it can really facilitate the kids understanding your wishes and keep them from fighting later," he says.