More Than a Third of Americans Have Skipped Filling a Prescription Because of the Cost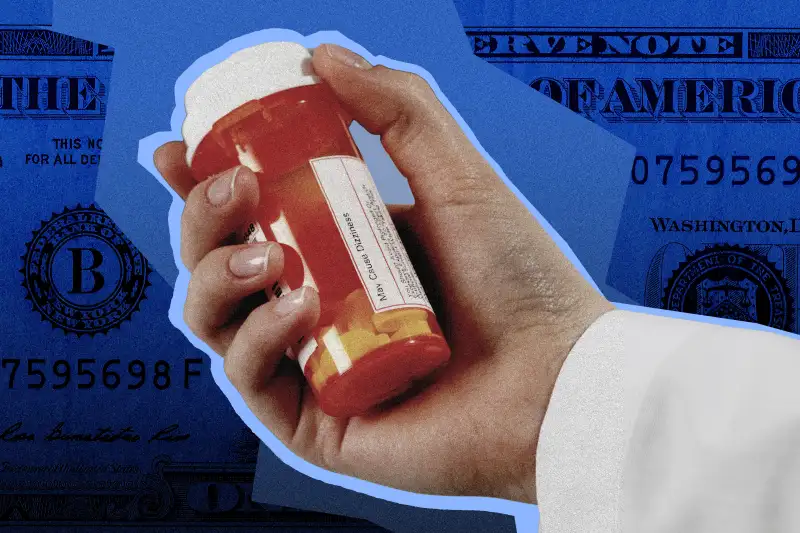 Eddie Lee / Money; Getty Images
More than a third of Americans — and disproportionately more women — have skipped filling a drug prescription because it costs too much, according to a new survey.
What the research says
YouGov and The Economist polled 1,500 U.S. adults earlier this month about prescription drug prices.
37% of respondents said they have skipped filling a prescription because of its cost.
What's more, 43% of women and 44% of people with household incomes under $50,000 said that they have forgone prescription medication because they weren't able to afford it.
The poll also asked respondents if they supported the federal government controlling the price of certain drugs by imposing cost limits or negotiating the cost down with insurers or drugmakers.

74% of respondents said they supported government limits on cancer drugs, and 73% said they supported limits on insulin. A large majority of respondents were also in favor of cost limits on blood thinners (72%) and antidepressants (69%).
The government stepping in to control drug costs also had strong approval. Just over 60% supported the government negotiating drug prices with insurers, and 66% said they liked the idea of Medicare negotiating drug costs for beneficiaries.
Keep in mind
Drug prices in the U.S. are notoriously high, in part because the government allows drugmakers to set their own prices — and many of those prices are hiked throughout the year. On average, Americans spend about $1,300 per year on prescription drugs — more than anywhere else in the world.

However, several initiatives lately have sought to make certain drugs more affordable.
The Inflation Reduction Act, a sprawling tax, climate and health care package signed into law last August, includes numerous provisions to curb drug prices, such as a $35-per-month out-of-pocket cap on insulin costs for Medicare beneficiaries that went into effect at the beginning of this year.
As of October 2022, drug companies are required to pay rebates to Medicare if they hike the price of certain Part D drugs faster than the rate of inflation. In 2025, out-of-pocket drug costs for Medicare Part D beneficiaries will be capped at $2,000 per year. And in 2026, new prices for 10 of the most expensive Medicare drugs will go into effect after the agency negotiates lower prices.
Similarly, Eli Lilly, one of the nation's largest drugmakers, said on March 1 that it will cap out-of-pocket costs for its insulin at $35 per month — effective immediately and for all insulin users, not just Medicare enrollees. The decision followed a viral tweet in November coming from a verified Twitter account posing as Eli Lilly. The tweet falsely claimed the company was making insulin completely free, sending the price of the company's stock plunging in the following days.
If you struggle to afford your medication, experts recommend speaking directly with your doctor(s) about your financial concerns to see if there are generic drug alternatives or other treatment options. They also suggest double-checking to see if the drug is covered by insurance and (in some cases) using discount pharmacy sites to find a better deal.

More from Money:
The 3 Best Money Moves for March
Amazon Prime Members Can Now Get Prescription Drugs for $5 a Month
Mark Cuban's New Discount Pharmacy Promises Low-Cost Drugs. Just How Cheap Is It?