New Jersey Gas Prices Are About to Hike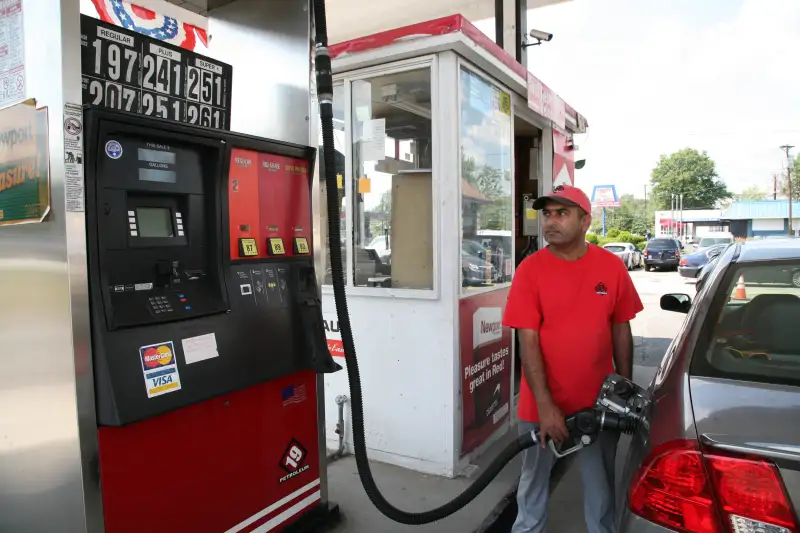 Yvonne Hemsey—Getty Images
New Jersey's glory days at the pump have passed it by.
With the second-lowest gas prices in the country (only Alaska's costs are cheaper), the Garden State has attracted out-of-staters to its pumps to fill up their tanks on the cheap. However, those days might be gone: Gov. Chris Christie has signed a law that will levy a tax on gas, raising gas prices by 23 cents a gallon, the New York Times reported.
Gas prices in New Jersey are currently $2.02 a gallon, compared to $2.24 nationally, according to AAA. The increase will make New Jersey gas prices about equal with those across the rest of country.
Read More: Gas Prices Are Falling at an Incredible Rate -- And Why That's a Problem
The additional revenue from gas prices will help repair the state's struggling infrastructure and refilling the Transportation Trust Fund. This fund's depletion forced Christie to shut down hundreds of projects to improve roads, bridges and railways. New Jersey's infrastructure has received a grade of D+ from the American Society of Civil Engineers, which also classified more than 550 bridges in the state as "structurally deficient."
The tax has predictably angered many drivers who rely on the Garden State for cheap gas prices. However, the higher gas tax has a stamp of approval from AAA, which says that the harm done to vehicles by roadways costs more in repairs than hiking the price of fuel. New Jersey drivers spend about $600 in total on their vehicles, and the higher gas prices will raise their fuel costs in particular from $184 to $276 per vehicle per year.
Though some worry that the gas price hike will deter tourists, other New Jerseyans, citing the state's rich history and array of cultural activities, says there's plenty to bring people to the state. "There is always another bad Jersey joke around the corner, but we just come out swinging," Steve Edwards, president of the board of trustees at the New Jersey Hall of Fame Foundation, told the Times.
Still, it's undeniable the gas price hikes come at an inopportune time for the Garden State. New Jersey Transit is still reeling from a commuter train crash in the Hoboken station last month, which killed one woman and injured more than 100 people. At the same time, a federal courtroom is examining allegations against top Christie officials in the closing of access lanes leading to the George Washington Bridge in Fort Lee -- a move alleged to be punishment for the town's mayor for refusing to endorse Christie's reelection.