Princess Charlotte's $14,000-a-Year Private Preschool Has French Lessons, a Lunch Club and Poetry Workshops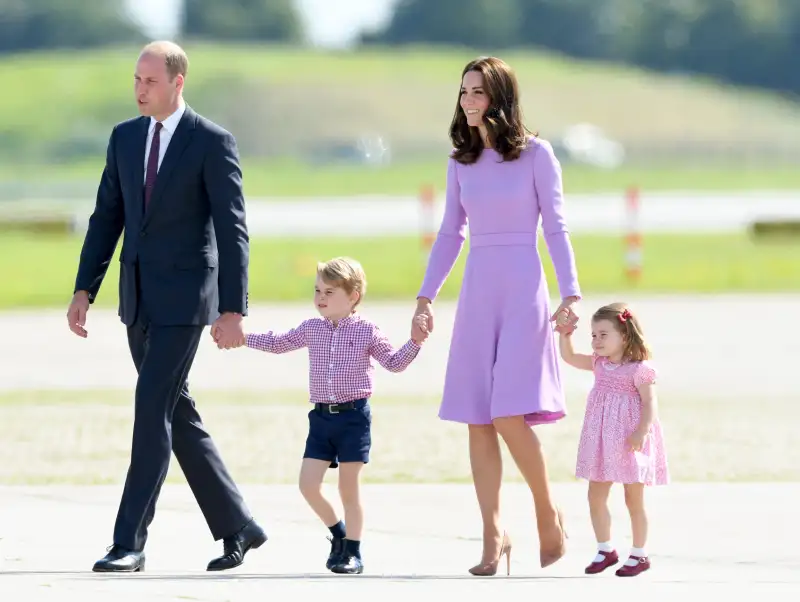 Karwai Tang—WireImage/Getty Images
Like her brother, Princess Charlotte will attend a high-end, London-based preschool fit for the Royal Family.
The youngest of Britain's royals will attend the Willcocks Nursery School, a female-run preschool located at the Holy Trinity Church in London. Princess Charlotte, who is two years old, will start attending the school in January 2018, Kensington Palace announced Monday.
"We are delighted that The Duke and Duchess of Cambridge have chosen the Willcocks Nursery School for Princess Charlotte," the school said in a statement. "We look forward to welcoming Charlotte to our nursery in January."
Founded in 1964, the nursery school "strives to maintain its ethos for high standards, excellence and good manners," according to the school's website.
But that, of course, comes at a high cost.
A high cost of attendance
Philip Toscano - PA Images—PA Images via Getty Images
Parents pay for their children to attend morning school five days a week for £3050 ($4,086) a term, or £9150 ($12,258) per year for all three terms. Additionally, afternoon school costs £1800 ($2,411), or £5,400 ($7,234) per year with three terms. And a special lunch club costs between £580 ($777) and £1,740 ($2,331) per week, depending on how many times the children go.
So, if a child attends morning school and all lunch clubs for three full terms, that's £10890, or $14,590 per year. Or if a child attends morning school and afternoon school, that's £14550, or $19,494, per year. (The afternoon school and the lunch clubs, which are geared towards older students, are held at conflicting times so students are most likely not able to do both.)
It's unclear exactly what Princess Charlotte's schedule will look like, but at 2 years old, she can take either morning school or afternoon school — or, possibly, both. It is unclear if children can attend both the morning school and the afternoon schools simultaneously. The school did not immediately respond to a request for comment from Money.
Since she is beginning school in January, the cost for the Duke and Duchess of Cambridge will be smaller than the amounts listed above, since she missed the September term this academic year.
Gardening, sports and French lessons
Zak Hussein—Zak Hussein/Newscom
All students at the school follow the country's curriculum for the "Early Years Foundation Stage," which focuses on a child's social and emotional development, physical development and communication and language.
From 9 a.m. to 12 p.m., the morning school is available for children ages two to five years old, and includes activities like free play, singing, poetry, acting, show and tell and snack time.
On Mondays, Thursdays and Fridays from 2 to 4 p.m., afternoon school is catered to younger children and includes activities like sports, cooking, painting and playing with musical instruments.
The lunch club, however, offers a special extended learning session for kids up to three days a week. The program is more structured than the morning school and has specialized lessons in cooking, painting and drama. And "professional visitors" visit the lunch club, offering lessons in French and "musical movement." Those students also get to go on "local educational outings" during the three-hour time frame.
Difficult to get a spot
For parents to get their children into the school at all, they must register them — and pay a nonrefundable £125 ($167) registration fee. Parents can register their children starting at birth, and must visit the school with their child to fill out a registration form.
If children are selected, the school will send an email with an "Offer of a Place" for the children. Parents will then pay a £1,500 ($2,009) deposit.
Rave reviews
Philip Toscano—PA Images via Getty Images
On the school's website, parents wrote positive testimonials about the programs and its teachers. One parent invoked the words of Alexander the Great: "I owe my life to my parents, but I owe my good life to my teacher." Another pointed to her daughter's newfound confidence as a result of attending the school.
The school also includes notes from the children about their favorite parts of their programs. One student, Alexander, pointed to his teachers ("I just love all my teachers because I just do"), and another, Laetitia, said playing "with the pony set" and seeing "all my friends" is her favorite part.
And another student named Lily had a fairly relatable example of what she likes best about school: "When someone has a birthday, they have cake."