You're Way More Likely to Become a Millionaire if You're White or Asian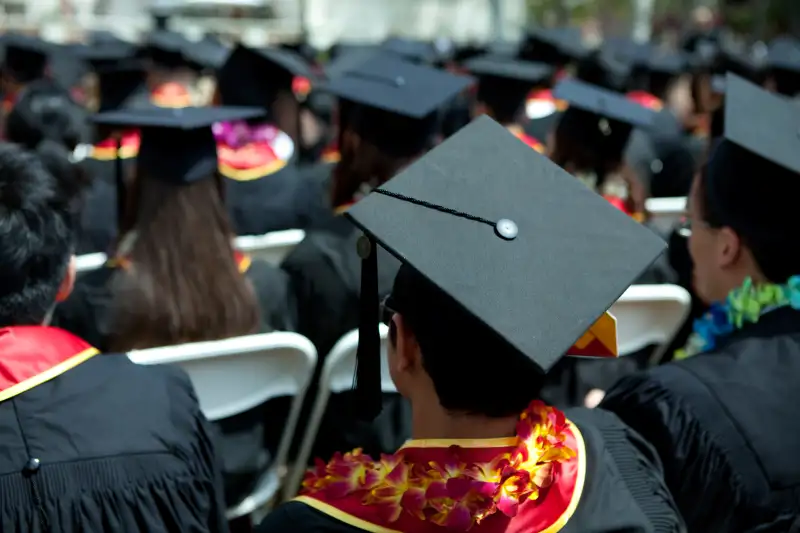 If you're white or Asian college graduate, you have a significant leg up on your black and Hispanic peers when it comes to the odds of becoming a millionaire.
In a study on the effects of age, education and race on a person's odds of becoming a millionaire, economists at the Federal Reserve Bank of St. Louis found that race was the most important factor. They discovered that while a college education increased black and Hispanic people's chances of becoming a millionaire, it helped whites and Asians far more.
Case in point: Middle-aged white and Asian college graduates each have about a 1 in 5 shot of reaching seven-figure net worth, while blacks and Latinos who have achieved the same education level each have about a chance of slightly more than 6%.
Similarly, a black person without a high school diploma has a less than 1% chance of becoming a millionaire, but the odds increase to 6.7% with a graduate degree. White Americans who don't complete high school have a 1.7% chance, but finishing grad school increases their chances of achieving a net worth of more than $1 million to 37%.
"It's a false narrative to say race doesn't matter in the United States," said William Emmons, a senior economic adviser at the St. Louis Fed, said in a Bloomberg News story. "It demonstrably does in the results we keep coming upon."
Even age doesn't play a big role in lessening the impact of race on one's likelihood to strike it rich. Asians under 40 years older have a 2.4% chance of becoming a millionaire—odds that increase to 21% by the time they approach retirement. Latinos, however, have a less than 1% chance of becoming a millionaire when they're young, which rises to just 2.3% by the time they're 62 or older.
The results fall in line with research findings on racial discrimination in the job market. In one study conducted in 2003, researchers responded to newspaper help-wanted ads with fake resumes from applicants with white- and black-sounding names. Those with names such as Emily Walsh and Greg Baker received 50% more callbacks for interviews than those with names such as Lakisha Washington and Jamal Jones.