This Billionaire Investor Who Predicted the Financial Crisis Says His Seven Bubble Indicators Are 'Flickering'
Money is not a client of any investment adviser featured on this page. The information provided on this page is for educational purposes only and is not intended as investment advice. Money does not offer advisory services.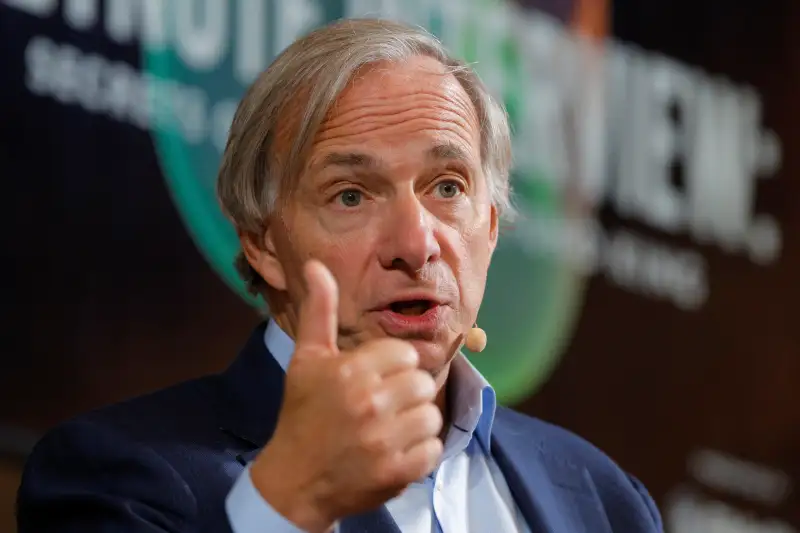 One of America's wealthiest hedge-fund managers says his favorite indicators of economic trouble are 'flickering' and that the stock market could be in trouble.
Billionaire investor Ray Dalio runs the world's largest hedge fund, Bridgewater Associates, which manages about $160 billion in assets. He recently told Bloomberg Bussinessweek that seven bubble indicators he regularly tracks are "flickering but not flashing," and that he expects a recession to hit in the next few years.
Dalio's indicators are largely built around the notions of bullish market sentiment, high prices and borrowed money. You can find the full list here.
Dalio has been right before: He accurately predicted the 2008 crisis, and his firm was actually one of the few where assets grew during 2007-2009 bear market. Despite the current warning signs, Dalio says his 'depression gauge' – which sent out an alarm before the last crash, is "not on." While we may not be in a bubble yet, Dalio says the U.S. economy has entered a "pre-bubble stage" with a relatively high chance – 70%, he estimates – of stumbling into a recession by 2020.
Dalio, who has a net worth of $18.1 billion, is promoting his new book A Template for Understanding Big Debt Crises, which examines case studies of past financial crises, including the Great Depression of the 1930s and the 2008 financial crisis. Today's "pre-bubble" economy means that investors need to be "more defensive" in the current market environment and not underestimate increasing risks because the "upside looks limited," he said in a recent interview with CNBC.