Rent Prices Post Their First Annual Decline Since 2020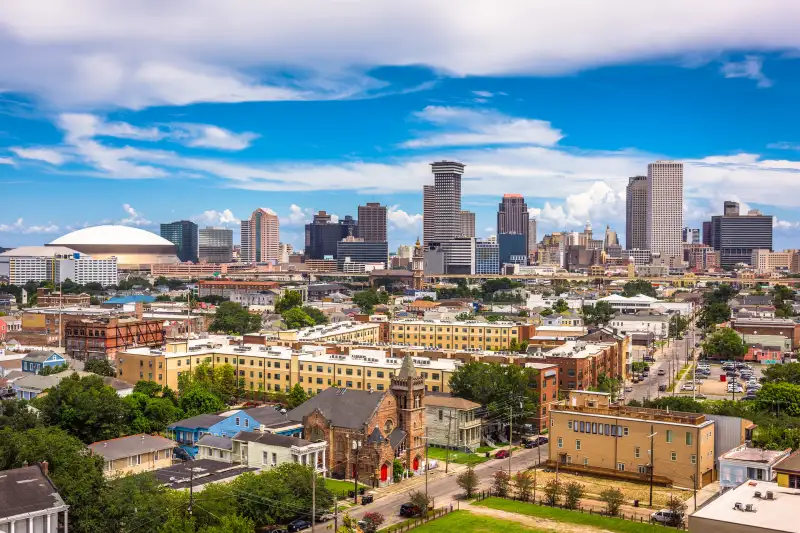 Renters are finally catching a break: For the first time since the start of the pandemic, U.S. rent prices are down on an annual basis.
New analysis from real estate brokerage Redfin shows that although tenants are still paying a lot more on rent than they were in pre-pandemic times, they have good reason to feel optimistic about prices stabilizing. In fact, Redfin's experts say rents are finally making their way back down to earth after three years of surging costs.
The national median rent price fell to $1,937 in March, a .4% year-over-year decrease, according to Redfin. While rent growth started cooling off at the end of last summer, this is the first annual decline the market has seen since March 2020.
What the data says
The year-over-year decrease in March 2023 marks a major difference from March 2022, when rents were up 17.5% annually.
Redfin says last month's median rent was also the lowest posted in 13 months. Prices reached their peak in August 2022 at a whopping $2,053.
Prices, however, are still significantly higher than they were leading up to the pandemic. The median asking rent in March was $322 higher than three years ago.
Why rent prices are coming down now
Rent costs skyrocketed in 2021 and 2022 because incomes rose around the same time, and more millennials started having families, according to Redfin. But now that inflation and recession fears have created economic uncertainty, fewer renters are taking out new leases, which means more vacancies as demand drops.
Redfin says a surplus of supply stemming from the pandemic homebuilding boom also played a big role in last month's rent decreases.
Cities where rent prices fell the most
Redfin's analysis of the 50 largest U.S. metros found the biggest year-over-year rent decreases in the following cities. The largest decline in rent prices was Austin, which was a magnet for newcomers moving in during the pandemic.
Austin, Texas (-11%)
Chicago, Illinois (-9.2%)
New Orleans, Louisiana (-3%)
Birmingham, Alabama (-2.9%)
Cincinnati, Ohio (-2.9%)
Sacramento, California (-2.8%)
Las Vegas, Nevada (-2.4%)
Atlanta, Georgia (-2.3%)
Phoenix, Arizona (-2.1%)
Baltimore, Maryland (-2%)
Minneapolis, Minnesota (-1.6%)
Houston, Texas (-1.5%)
San Antonio, Texas (-1.3%)
More from Money:
5 Tips to Help You Buy a Multifamily Home and Let Renters Pay the Mortgage
Here's How Much Your Home Insurance Will Rise This Year, According to a New Forecast