Rental Car Companies Criticized for "Exorbitant" Fees on Electronic Tolls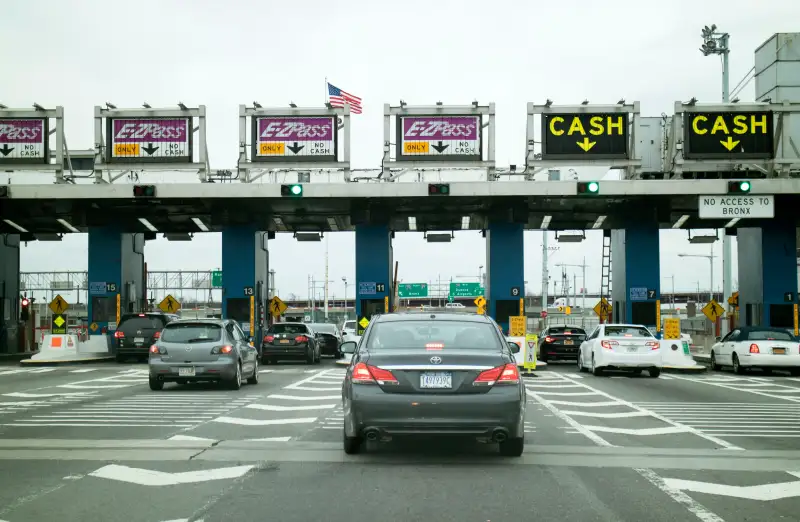 Education Images—UIG via Getty Images
This month, Massachusetts switched to all-electronic toll payment system, meaning drivers can no longer pay road tolls with cash in the state. While it's good news for residents of the state who already use an electronic system, the switch -- which is happening in other states as well, albeit more gradually -- raises questions about how people who drive without an E-ZPass will be charged.
Of special consideration are those using a rental car. While rental car companies often give customers the option to add an electronic toll system, like E-ZPass, to their vehicles, there is an additional fee levied each day the consumer rents a vehicle. And if you choose the option to be billed later, there's usually a "convenience" fee tacked on when you receive the bill. these tolls are making rental companies like Avis and Enterprise millions of dollars, the Washington Post reports. Even more frustrating, there's no one payment system used by rental car companies; they vary by organization and by state.
Now, one federal lawmaker is asking the Federal Trade Commission to investigate the fees.
Sen. Martin Heinrich (D-N.M.) sent a letter Friday to FTC Chairwoman Edith Ramirez requesting that the agency look into what he calls "exorbitant fees". Specifically, he's asking the agency to investigate whether rental car companies "are unnecessarily price gouging consumers and engaging in unfair and deceptive business practices."
The letter continues,
Sen. Heinrich is asking the FTC to propose ways for the companies to not only levy more reasonable fees, but also to make sure customers understand what they'll be charged without having to read the extra fine print of their rental agreements.