3 Smart Ways Renters Can Protect Their Finances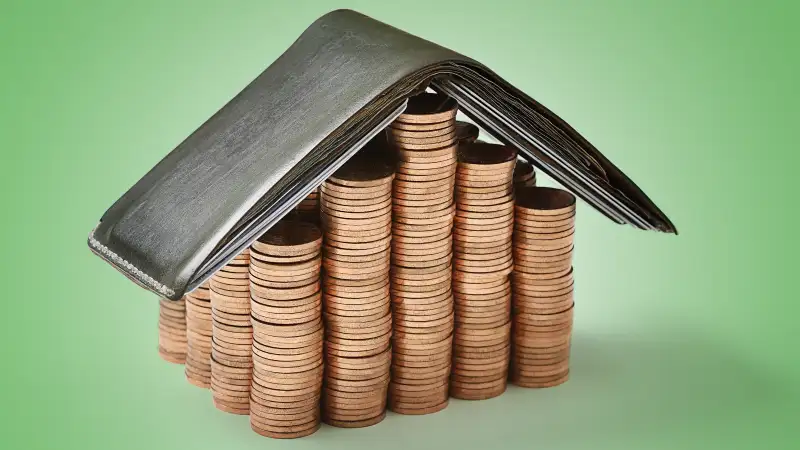 Millennials are a generation of renters—expected to spend some $600 billion on rent over the next five years. And the percentage of Gen Y making the transition to homeownership is not expected to spike anytime soon.
Of course, there are several advantages that come with not having a mortgage that may appeal to the average Gen Y'er who's saddled with student loans, credit card debt and job uncertainty. Renting allows for a more flexible lifestyle, since you can pick up and move with no strings attached. Plus, you avoid property tax, mortgage insurance and all the other costs that come with homeownership.
The downside? If you're shacking up with a roomie—whether it's a friend or a random person picked off Craigslist—you are taking a leap of faith that that person will be as responsible with their finances as you are. If the person is not, you could end up paying, literally, since a landlord could hold you liable for the entire rent and your credit score could suffer from your flatmate's missteps.
Help protect your finances with these three moves:
Pick a Roommate First, Location Second
In a perfect world, you'd find the perfect apartment followed by the perfect roommate. After all, location is key.
But if you had to prioritize one over the other, for the sake of your financial and mental well-being, be more choosey about the person rather than the place, says Matt Hutchinson, director of UK and NYC-based roommate site SpareRoom.
You want to pick someone you click with and with whom you have an easy time communicating. In your listing include details of what you do to relax, what your hobbies are, and where you like to socialize, adds Hutchinson."You don't need to be best friends with your roommates, but sharing an apartment with people you like will help you feel relaxed and at home," he says. Making sure you're compatible now helps ensure that you won't find yourself back on the apartment market—and wasting money on movers, brokers and the like—too soon.
Even more important, an ideal roommate also respects the fact that there are shared responsibilities and obligations that need to be met on a timely basis.
The landlord should do a credit and background check on each tenant, but you'd be wise to ask your potential roommate in advance to show you his or her credit score to get a sense of how financially responsible he or she has been. You can purchase this from MyFico for $20; if your roommate doesn't want to lay out the money, offer pay for it. Better to lose $20 now than thousands later.
Keep Rent to No More than 30% of Income
In expensive cities like New York, San Francisco and Washington, D.C., it's easy to justify spending a hefty chunk of your salary on rent.
A survey by SpareRoom found that three out of four renters spend more than the often-recommended 30% of income on housing. Of those, 42% fall into the "severely rent burdened category" where they spend 50% or more of their pay on housing.
Do yourself a gigantic favor and keep your housing costs as low as possible, even if it means spending an extra hour per day commuting to and from work. Even if it means walking up three or five flights of stairs to get to your door.
And if you still can't keep it to below 30%, consider moving home temporarily with mom and dad. There's no shame in that if it means you'll be able to use your extra income to save and pay down debt.
Get Your Name on the Lease
Nearly half (46%) of roommates in New York, a popular city for renting, admit that they're not on the lease for their current rental, according to the SpareRoom survey. Another 6% have no clue whether they are or not.
People often think it's better not to be on the lease, says Hutchinson.
"While this will mean you're less accountable financially, it also means you have no legal rights or protections," he says. "Your landlord or roommate can ask you to leave and there's nothing you can do about it."
If you're subleasing from a tenant, make sure the landlord is aware, he says, and make sure you have written agreement in place with your roommate that covers at least the bare minimum, such as how much rent you pay.
Farnoosh Torabi is a contributing editor at Money Magazine and the author of the best selling new book When She Makes More: 10 Rules for Breadwinning Women. Her new podcast So Money features intimate interviews with leading entrepreneurs, authors and influencers. Visit SoMoneyPodcast.com to listen to the show's inaugural interviews with Tony Robbins, James Altucher and Jean Chatzky. Follow her on Twitter.
More by Farnoosh Torabi: