Rents Are Exploding in These 25 Areas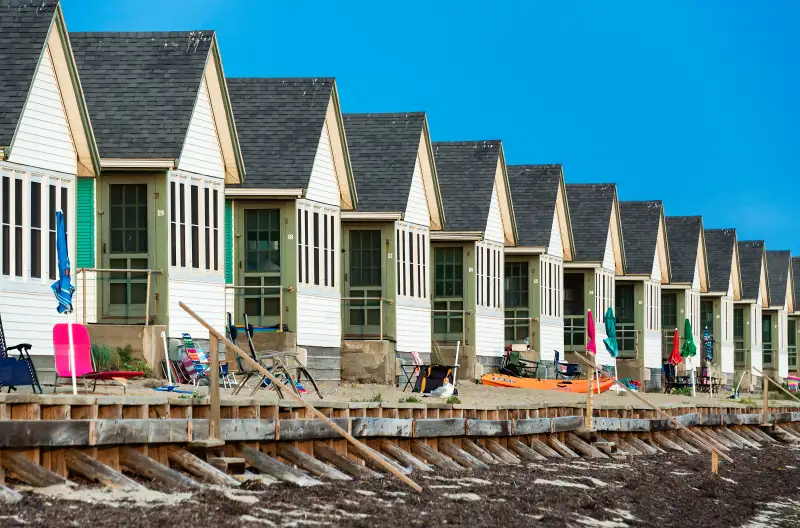 Greim, John Greim—LightRocket/Getty Images
Everyone knows how bad the rent is in New York City, and that it's even worse in San Francisco. But according to a new set of rental data from RentRange, rents for single-family homes have exploded significantly in numerous locations around the country this year. Considering that the Harvard Joint Center for Housing Studies found that four in 10 rentals is a single-family home, the boom is affecting families as much as single city dwellers.
Not surprisingly the price increase for rental housing in San Francisco is near the top, but the Fort Myers, Florida area was actually hit the worst by the exploding rental market.
In addition to charting the rent increase from Q3 2014 to Q3 2015, RentRange included average rental yield for single-family homes—how much landlords make. Despite the coastal high rents, landlords made out better in the midwest.
Here's the entire list:
| | | | | | | |
| --- | --- | --- | --- | --- | --- | --- |
| Rank | | MSA Ranking by Year-Over-Year Rental Rate Increase - Q3 | | Change in Rent - Q3 | | Average Yield - Q3 |
| 1 | | Cape Coral-Fort Myers FL | | 23.6% | | 9.1% |
| 2 | | Sacramento-Arden-Arcade-Roseville CA | | 17.6% | | 6.6% |
| 3 | | North Port-Bradenton-Sarasota FL | | 17.2% | | 9.7% |
| 4 | | San Francisco-Oakland-Fremont CA | | 17.0% | | 5.6% |
| 5 | | Charleston-North Charleston SC | | 16.5% | | 9.0% |
| 6 | | Los Angeles-Long Beach-Santa Ana CA | | 16.3% | | 5.6% |
| 7 | | San Jose-Sunnyvale-Santa Clara CA | | 16.1% | | 4.7% |
| 8 | | Denver-Aurora CO | | 14.6% | | 6.7% |
| 9 | | Dallas-Fort Worth-Arlington TX | | 14.0% | | 13.4% |
| 10 | | San Diego-Carlsbad-San Marcos CA | | 13.6% | | 5.6% |
| 11 | | Nashville-Davidson-Murfreesboro-Franklin TN | | 13.2% | | 9.7% |
| 12 | | Portland-Vancouver-Hillsboro OR-WA | | 12.6% | | 6.6% |
| 13 | | Augusta-Richmond County GA-SC | | 12.3% | | 9.8% |
| 14 | | Stockton CA | | 12.1% | | 7.3% |
| 15 | | Seattle-Tacoma-Bellevue WA | | 11.9% | | 6.4% |
| 16 | | Columbus OH | | 11.5% | | 12.4% |
| 17 | | Tulsa OK | | 11.3% | | 11.7% |
| 18 | | Kansas City MO-KS | | 10.6% | | 12.7% |
| 19 | | Little Rock-North Little Rock-Conway AR | | 10.4% | | N/A |
| 20 | | Tampa-St. Petersburg-Clearwater FL | | 10.3% | | 11.5% |
| 21 | | Orlando-Kissimmee-Sanford FL | | 10.0% | | 10.6% |
| 22 | | Oxnard-Thousand Oaks-Ventura CA | | 10.0% | | 5.7% |
| 23 | | Birmingham-Hoover AL | | 9.8% | | 14.8% |
| 24 | | Bakersfield-Delano CA | | 9.7% | | 9.6% |
| 25 | | Houston-Sugar Land-Baytown TX | | 9.6% | | 14.0% |