All the Big Retailers That Have Declared Bankruptcy in the Last 6 Months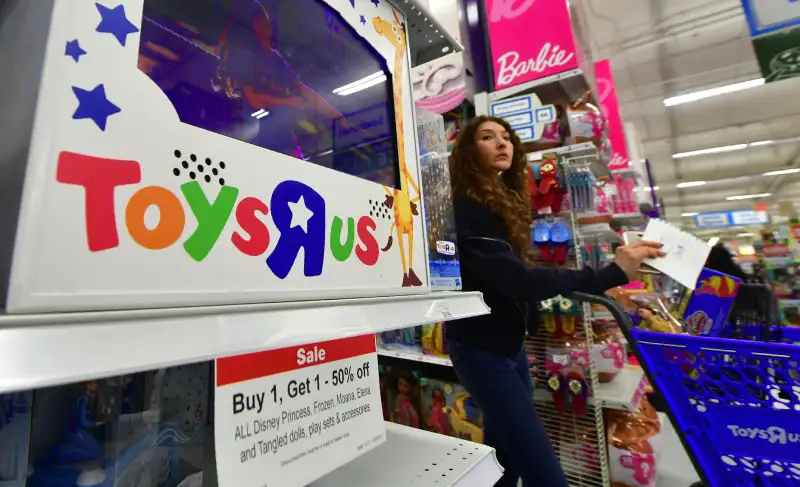 Frederic J. Brown—AFP/Getty Images
Toys R Us filed for bankruptcy last fall, and the struggling toy retailer is reportedly working on a plan this week to liquidate the business entirely. The company just announced that it is shutting down all of its stores in the U.K., and all Toys R Us stores in the U.S. could close as well.
While Toys R Us may be the highest-profile victim in the so-called "retail apocalypse," it's hardly the only big retailer suffering in the era of Amazon. The young women's accessory store Claire's is reportedly preparing to declare bankruptcy in the coming weeks. Bi-Lo, which owns the grocery store chains Winn-Dixie and Tops Friendly Markets, is also expected to file for bankruptcy protection any day now.
If and when these retailers declare bankruptcy, they'll be in abundant company. The traditional brick-and-mortar retail world has faced strong headwinds for years, thanks to overdevelopment, the constant expansion of Amazon and online shopping, and other factors. Iconic retailers have been closing hundreds of stores year after year, and some anticipate that a large percentage of malls will simply close as well.
Here are six major retailers that have filed for bankruptcy over roughly the last six months.
Toys R Us
The long-troubled toy retailer Toys R Us filed for bankruptcy protection last September, and announced in January that it would be closing 180 stores in the U.S. A month later, the company reportedly planned to shutter another 200 stores, which would have left Toys R Us with 400 U.S. locations—about half the total from a year earlier. Lately, reports have surfaced indicating that Toys R Us is now preparing to liquidate operations entirely.
Frederic J. Brown—AFP/Getty Images
Bon-Ton Stores
The department store chain Bon-Ton, which in early 2018 was named to a list of retailers at high risk of bankruptcy, indeed filed for bankruptcy this year. Bon-Ton filed for Chapter 11 bankruptcy protection in early February, and it is in the process of closing roughly 40 of its 260 retailer locations, CNBC reported.
John Ewing/Portland Press Herald—Getty Images
Charming Charlie
Though it is somewhat unusual for a retailer to file for bankruptcy in the heart of the winter holiday shopping season, the accessories chain Charming Charlie did just that in early December 2017. The retailer also announced plans to close 97 stores by the end of 2017, with up to 75 more closures to come in the near future. Shoppers at malls in states like Virginia, and Illinois will see Charming Charlie liquidation sales soon, if they haven't popped up already.
Aerosoles
The footwear maker and retailer Aerosoles closed 30 stores in 2016 but still had 78 operational U.S. locations last fall, when it filed for bankruptcy.
Styles for Less
Last November, Styles for Less filed for bankruptcy, joining a long list of other teen apparel retailers that have done the same, including Aeropostale, Delia's, and Wet Seal. Styles for Less had recently closed 55 stores but still ran 93 retail locations when it entered bankruptcy.
Vitamin World
After filing for Chapter 11 bankruptcy in September, Vitamin announced plans to close over 150 of its 330 U.S. stores. The company has since been acquired for $28 million by Feihe International Inc., a Chinese dairy products firm.
Trong Nguyen—Shutterstock