Americans Say They'll Need $5,000 a Month to Retire Comfortably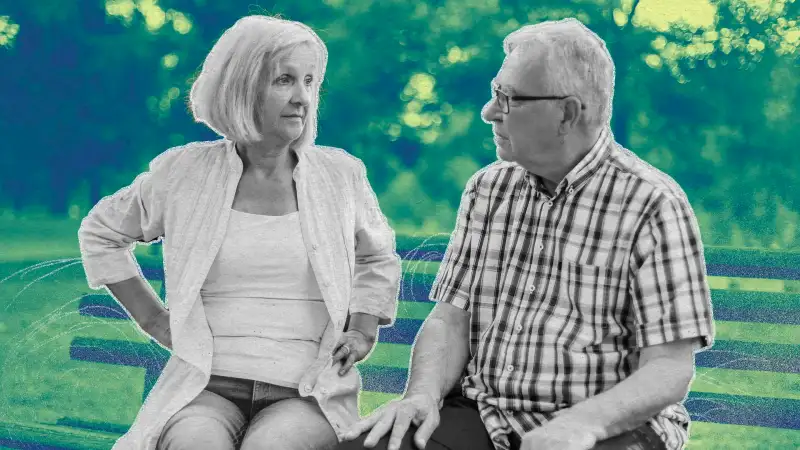 How much money you will actually need to retire comfortably hinges greatly on how long you expect to live and at what age you plan to retire. But it turns out, as a cache of recent research suggests, Americans aren't all that great at pinning down these answers.
In a survey released this month, investment firm Schroders found that non-retired U.S. adults expect they'll need, on average, about $5,000 per month — or over $1 million in total — to afford a comfortable retirement.
At the same time, people are sorely lacking what the financial firm TIAA calls "longevity literacy." In other words, "many American adults lack a basic understanding of how long people tend to live in retirement," researchers wrote in a retirement study released Monday.
How much money Americans think they need in retirement
Schroders' study — which surveyed 2,000 Americans between the ages of 27 and 79 — found a discrepancy between how much monthly income folks say they think they'll need to retire comfortably and how much retirees are actually bringing in each month.
Those who haven't retired yet estimated they will need $4,940 per month, on average, to retire comfortably. Millennials anticipated needing a little more, $5,135 per month, and people closing in on retirement between the ages of 60 and 65 said they required a little less: $4,855.
However, actual retirees surveyed by Schroders reported earning much less than this amount. Including their Social Security benefits, their total monthly income is $4,170 on average. More than a third of retirees have incomes of under $2,500 per month.
Social Security skepticism
The average monthly Social Security retirement payment is just under $1,800. That leaves a shortfall of about $3,200 per month to reach what Americans say they'll need to live comfortably in retirement.
Simply waiting to claim Social Security could help close this gap, because benefits increase 8% for each year delayed past 67 — for a maximum boost of 24% by age 70. However, many people are on track to raid their benefits early.
According to Schroders, 40% of people who haven't retired yet plan to start drawing their Social Security benefits between the ages of 62 and 65 — short of the full retirement age of 67 and a long shot from a retirement age of 70, when recipients can receive the maximum benefit.
Americans expect to take their benefits out early for several reasons. Chief among them: They're worried the Social Security program might run out of money, and they expect they'll need the benefits as early as possible. Only 10% of respondents told Schroders that they're waiting until 70 to start taking out their Social Security benefits.
"We have a crisis of confidence in the Social Security system and it's costing American workers real money," said Deb Boyden, a retirement expert at Schroders, in the report. "Fear about the stability of Social Security has people walking away from money that could improve their quality of life in retirement."
Don't forget
Another variable looming over these financial estimates may sound macabre but is nonetheless a key part of the equation: How long will you live? TIAA's study shows not many folks are good at answering this question, despite the fact that experts say considering your life expectancy is crucial to making a retirement plan.
In its analysis, TIAA says only 12% of Americans have "an understanding of how long 65-year-olds live on average, as well as their likelihood of living to an advanced age and the likelihood of dying relatively early."
More from Money:
7 Best Roth IRA Accounts of 2023
The Number of 401(k) Millionaires Is Back on the Rise as Account Balances Surge
Missouri Will No Longer Tax Social Security Benefits, but These 11 States Still Do