Workers Today Predict They'll Need Nearly $2 Million to Retire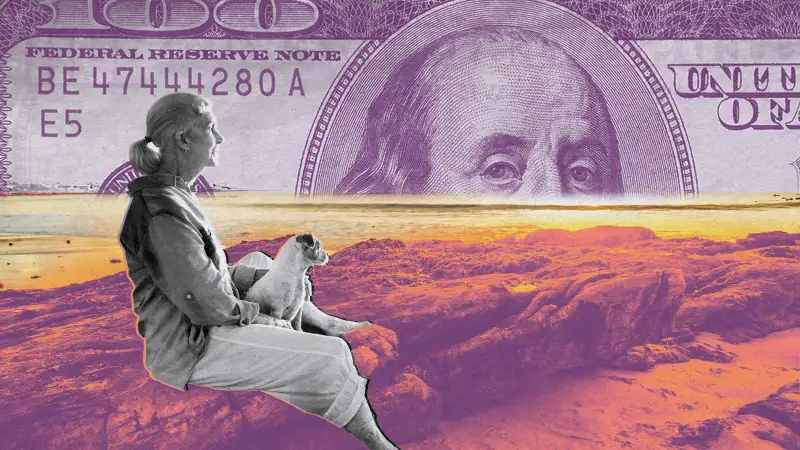 Workers today estimate they'll need an average of $1.8 million saved in order to retire — an increase from last year, and a goal many are unsure they'll be able to reach.
More Americans are also expecting that they'll get most of that income from their employer-sponsored retirement plans, according to an annual survey of 1,000 401(k) plan participants from wealth management firm Charles Schwab. The findings echo growing public concerns about whether traditional retirement income sources like Social Security will be enough in the future.
What the data says
Workers ages 21 to 70 who have 401(k)s expect they'll need to put away an average of $1.8 million to retire, but only a little more than a third (37%) said they think it's very likely they'll reach that balance — a 10-percentage-point decline in confidence from last year.
Still, only 14% said it's not likely at all that they'll save that much. Almost half said they feel it's somewhat likely.
Inflation has contributed to these sentiments, with 62% of respondents reporting that the rising cost of living is making it harder to save for retirement — a big increase from last year's 45% who said the same. More workers also feel that stock market volatility is getting in the way of their retirement savings compared to last year.
As a result of these economic factors, 36% said they plan to push back their their retirement date.
Workers are banking on their 401(k)s providing 40% of their income in retirement, up from 37% from last year. Respondents expect only 20% of their income to come from Social Security — and even less (11%) from pensions.
Based on these expectations, it's no wonder that 401(k)s are almost as important to workers as medical benefits: 88% of respondents said a 401(k) is a must-have, while 90% said the same about health insurance. Roughly 75% said they would turn down a job that doesn't offer a 401(k) plan.
Why it's important
The findings from Charles Schwab reiterate just how little faith Americans have in the traditional retirement safety net to support them when they're older.
With fewer and fewer people expecting to be able to rely on Social Security and pensions, it's not surprising that an increasing number of workers are also turning to other methods to save. Sixty-eight percent told Schwab they're using a savings account to build retirement funds compared to last year's 61%.
Respondents who said they were investing in an Individual Retirement Account, or IRA, increased from 33% to 47%, and 38% are now investing through a brokerage account compared to 29% in 2022.
It's important to note that when unfriendly macroeconomic factors like inflation, market uncertainty and interest rates are high, people tend to be more negative about their financial futures.
However, additional research from Pew Charitable Trusts suggests that Americans may have reason to feel pessimistic: More than 56 million privately employed workers don't have access to retirement plans through their jobs. Without an alternative, the burden of the looming retirement crisis could cost taxpayers an astounding $1.3 trillion by 2040.
As such, the number Americans think they'll need to save for retirement keeps inching upward, although a recent study from insurance company Northwestern Mutual found that on average, U.S. adults report having less than $90,000 squirreled away.
The same study found that Americans think they'll need nearly $1.3 million saved — lower than what respondents to Schwab's survey said, but still an increase from the $1.25 million estimate recorded by Northwestern Mutual in 2022.
More from Money:
Missouri Will No Longer Tax Social Security Benefits, but These 11 States Still Do
401(k) Gender Gap: Men's Retirement Account Balances Are 50% Higher Than Women's
AARP Says Social Security's Customer Service Is Dangerously Inadequate