22% of Workers Would Rather Die Early Than Run Out of Money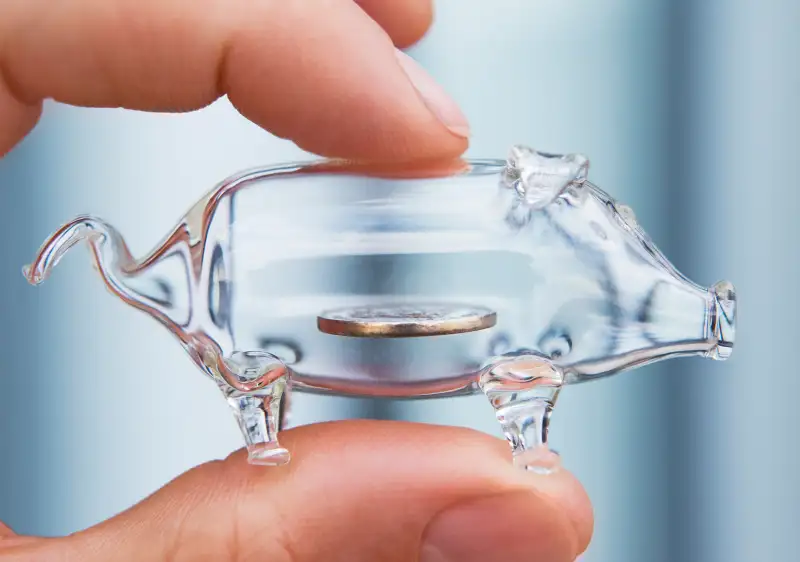 Dimitri Vervitsiotis—Getty Images
A large slice of middle-class Americans have all but given up on the retirement they may once have aspired to, new research shows—and their despair is both heartbreaking and frustrating. Most say saving for retirement is more difficult than they had expected and yet few are making the necessary adjustments.
Some 22% of workers say they would rather die early than run out of money, according to the Wells Fargo Middle Class Retirement survey. Yet 61% say they are not sacrificing a lot to save for their later years. Nearly three quarters acknowledge they should have started saving sooner.
The survey, released during National Retirement Savings Week, looks at the retirement planning of Americans with household incomes between $25,000 and $100,000, who held investable assets of less than $100,000. One third are contributing nothing—zero—to a 401(k) plan or an IRA, and half say they have no confidence that they will have enough to retire. Middle-class Americans have a median retirement balance of just $20,000 and say they expect to need $250,000 in retirement.
Still, Americans who have an employer-sponsored retirement plan, especially a 401(k), are doing much better than those without one. Those between the ages of 25 to 29 with access to a 401(k) have put away a median of $10,000, compared with no savings at all for those without access to a plan. Those ages 30 to 39 with a 401(k) plan have saved a median of $35,000, versus less than $1,000 for those without. And for those ages 40 to 49 with 401(k)s, the median is $50,000, while those with no plan have just $10,000.
Clearly, despite its many drawbacks, the venerable 401(k) remains our de facto national savings plan, and the best shot that the middle-class has at achieving retirement security. But only half of private-sector workers have access to a 401(k) or other employer-sponsored retirement plan, according to the Employee Benefit Research Institute. Those without access would benefit from a direct-deposit Roth or traditional IRA or some other tax-favored account, but data show that most Americans fail to make new contributions to IRAs, with most of those assets coming from 401(k) rollovers. One exception: a growing number of Millennials are making Roth IRA contributions.
Most people do understand the need to save for retirement, but they don't view it as an urgent goal requiring spending cutbacks, the survey found. Still, many clearly have room in their budget to boost their savings rates. Asked where they would cut spending if they decided to get serious about saving, 56% said they would give up indulgences like the spa and jewelry; 55% said they'd cut restaurant meals; and 51% even said they would give up a major purchase like a car or a home renovation. But only 38% said they would forgo a vacation. We all need a little R&R, for sure. But a few weeks of fun now in exchange for years of retirement security is a good trade.
Of course, the larger problem is that a sizeable percentage of middle-class Americans are struggling financially and simply don't enough money to stash away for long-term goals like retirement. As economic data show, many workers haven't had a real salary increase for 15 years, while the cost of essentials, such as health care and college tuition, continues to soar.
Given these economic headwinds, it's important to do as much as you can, when you can, to build your retirement nest egg. If you have a 401(k), be sure to contribute at least enough to get the full company match. And if you lack a company retirement plan, opt for an IRA—the maximum contribution is $5,500 a year ($6,500 if you are 50 or older). Yes, freeing up money to put away for retirement is tough, but it will be a bit easier if you can get tax break on your savings.
Related:
How much of my income should I save for retirement?
Why is a 401(k) such a good deal?