Why Your Dream Retirement City May Pose a Surprising Health Risk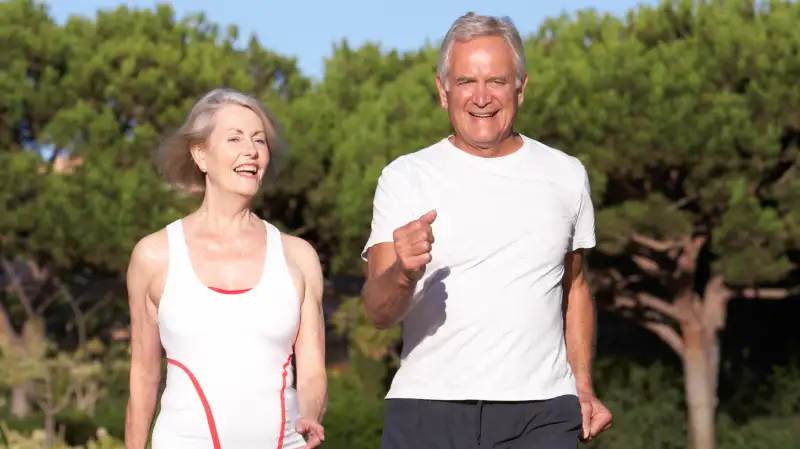 One thing you won't find in most reports on the best places to retire: a measure of pedestrian deaths. But it turns out that many sunny climates popular with retirees are where you'll find the most perilous roadside shoulders, crossings and sidewalks in America.
The four most dangerous cities in the U.S. for pedestrians are located in Florida, according to a recent AARP Bulletin. The top 10 are all in the South or Southwest. Leading the pack is Orlando with 2.75 pedestrian deaths per 100,000 people each year, according to a report from Smart Growth America. Tampa has a higher rate of 2.97 per 100,000, but because it has more walkers than Orlando it ranks second on the group's Pedestrian Danger Index.
By contrast, the sharply chillier cities Seattle, Pittsburgh and Boston rank 49, 50, and 51 on the list. All three have less than one pedestrian death per 100,000 each year. Nationally, the average is 1.56 pedestrian deaths per 100,000 people.
The Florida cities Jacksonville and Miami round out the top four most dangerous cities for pedestrians, followed by Memphis, Tenn., Birmingham, Ala., Houston, Tex., Atlanta, Ga., Phoenix, Ariz., and Charlotte, N.C. in the top 10. These and other warm cities often make the cut on popular lists of the best places to retire. (For Money's best places to retire coverage, click here.)
Now you might be thinking that these cities are dangerous to pedestrians simply because they are laden with old fogies wandering into the streets. Not at all. The real explanation is that these sunbelt regions have generally enjoyed a huge growth spurt during the last 60 years, when city planning centered on the automobile. The least-friendly streets for pedestrians tend to be those with wide boulevards and faster-moving traffic designed to connect homes, shops and schools. More than half of all pedestrian deaths occur on such arterial roads.
Alarmed by the state's rate of pedestrian deaths, Florida officials have been sponsoring awareness campaigns and promoting safer streets by putting in sidewalks and midpoint waiting areas, as well as slowing traffic. Pedestrians hit by a car traveling 20 miles per hour have a 90% survival rate; at 45 miles per hour, the survival rate drops to 35%. And nationally there is a push to make all streets safer for both walkers and cyclists by changing traffic designs, lengthening signal crossing times and other reforms.
When collisions happen, older people bear the highest risk. Adults aged 65 and older make up 13% of the population but account for 20% of pedestrian fatalities. Their fatality rate is 3.19 per 100,000, and past age 75 that rate rises to 3.96. Meanwhile, older people who survive are far more likely to have serious injury.
"The elderly don't tolerate simple injuries very well," Dr. John Promes, trauma medical director at Orlando Regional Medical Center, told AARP. A young person with fractured ribs might be discharged from the hospital within a day, he says, "but someone who is 75 years old may end up in the intensive care unit on a ventilator."
None of this should discourage retirees from seeking the sunny climate they desire—or from taking to the streets and sidewalks for exercise or transportation. Walking helps maintain bone and muscle strength, as well as mobility and agility. And research shows regular walks help fight chronic ailments and preserve independence. This is partly why cities generally are trying to make streets easier to get around on foot.
Aside from safety, transportation and accessibility are always important considerations when scouting a place to retire. Check out your town's walk score. And if you plan to you walk for exercise, as many boomers do, or just to get to the local grocery store, take a test stroll though your dream neighborhood. It may not be as easy to get around as you might think.
Read next: Retire to One of these Great Small Cities