Tasty Rice-and-Bean Bowl You Can Make in a Dorm Room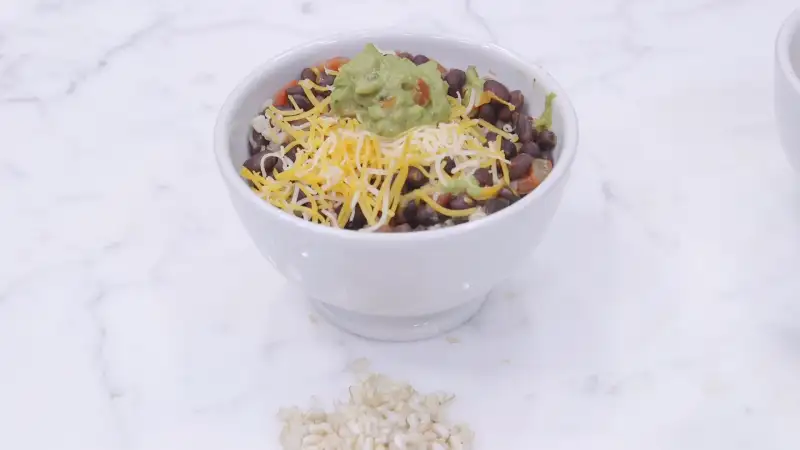 Chipotle. Qdoba. Moe's. Dos Toros. Taco Bell—there's no shortage of places where a college student can go to satisfy a craving for Mexican food. But the best place? Right in your own room, where it's fast, easy, inexpensive—and you don't have to get out of your pj's.
For this DIY rice-and-bean bowl, you'll need a microwave and a microwavable bowl. You'll also need: frozen rice, beans of your choosing, pre-packaged guacamole, shredded cheese, salsa, and hot sauce, if your tastes run in that direction. Mix and microwave all these ingredients together and enjoy alone or with a side of tortilla chips.
For more great college cooking ideas, check out "5 Delicious Dinners You Can Make Entirely in Your Dorm Room."