Easy Ways to Get a Safe, Free Ride Home After New Year's Eve Parties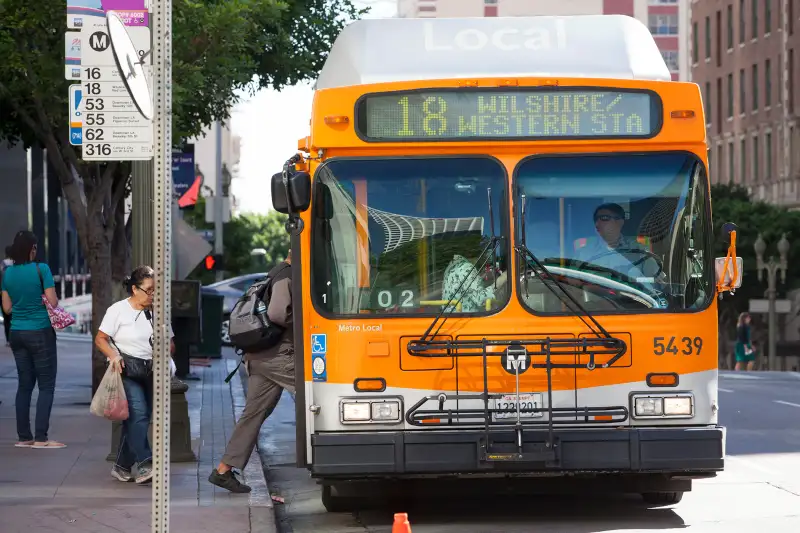 Melanie Stetson Freeman—Christian Science Monitor/Getty
It should come as no great surprise that, according to National Highway Traffic Safety Administration data, January 1 has the highest rate of traffic accidents in the calendar year. During the decade ending in 2008, an average of 132.1 crashes were reported on January 1, compared with an average in the low 80s for many other dates in January and February.
There are two obvious reasons why January 1 is such a dangerous time to be on the road: 1) More cars are driving after midnight; and 2) More drivers are likely to be intoxicated, what with New Year's Eve parties.
Thanks to widely available programs aimed at curbing drunk driving, though, it's relatively easy to get home safely after doing the rounds at house parties and bars—often without spending a dime.
Free Public Transportation
Every year, the public transportation systems operating in metropolitan areas such as Los Angeles, Boston, and Denver entice partiers to stay off the roads by waiving fares on buses, trains, and trolleys on New Year's Eve and into the early hours of January 1. Check your local transportation system to see if it has a similar freebie program, and what the rules and times are for free rides. The Massachusetts Bay Transportation Authority, for instance, stops collecting fares starting at 8 p.m. on December 31, and most lines offer service until 2 a.m. on January 1.
Free Rides Home
Local AAA clubs around the country regularly coordinate free ride programs on major holidays such as the Fourth of July, St. Patrick's Day, and, of course, New Year's Eve. The Holiday Safe Ride Program, as it's known, generally asks people who need rides to call a local number and be patient, as demand for such a service can be high during peak hours around midnight. Let's rewind slightly, though: AAA first asks that people be responsible and arrange to have a sober driver on New Year's Eve (and for all special events). What's more, AAA stress that the Safe Ride program does not operate nationally, and that it should be used as a last resort.
While AAA-coordinated free ride programs are fairly comprehensive, they're not the only services aimed at getting drunk drivers off the roads. AAA has helpfully gathered a long list of sober ride programs around the country. The options include other free ride services like Sober Ride, which provides free taxi fare (up to $30 value) for riders in the Washington, D.C., area nightly through January 1, and BeMyDD.com, a designated driver service available in 76 cities in 31 states that'll bring you and your vehicle home, at a rate of $25 for pickup and $3.45 per mile.
That's a cheap price to pay avoid a DUI, not to mention putting yourself and others at risk of serious danger.