This Surprising Sign May Tell You When to Claim Social Security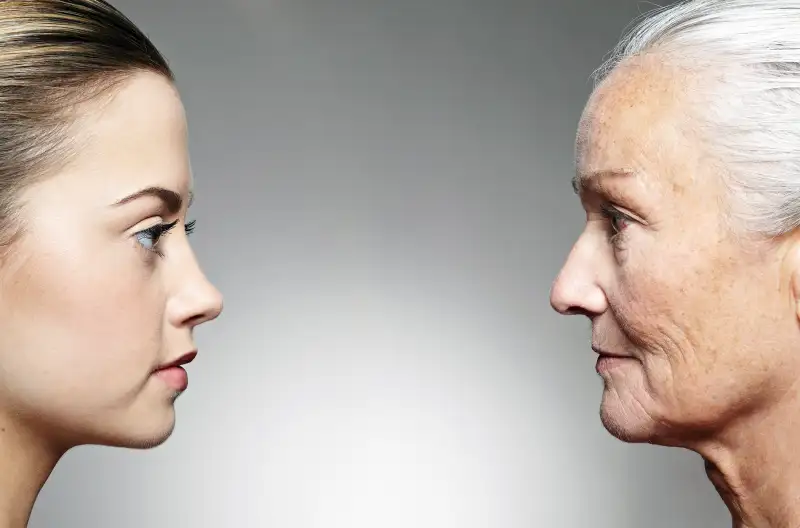 Skin is in, and not just for beach-going millennials. For boomers and older generations, the condition of your skin, especially your facial appearance, is a barometer of your overall health and perhaps your life expectancy, scientists say. And as the population ages—by 2020 one in seven people worldwide will be 60 or above—dollars are pouring into research that may eventually link your skin health to your retirement finances.
What does your skin condition have to do with your health and longevity? A skin assessment can be a surprisingly accurate window into how quickly we age, research shows. Beyond assessing your current health, these findings can also be used as to gauge your longevity. This estimate, based on personalized information and skin analysis, may be more reliable than a generic mortality table.
All of which has obvious implications for financial services companies. One day the condition of your skin—your face, in particular—may determine the rate you pay for life insurance, what withdrawal rate you choose for your retirement accounts, and the best age to start taking Social Security.
Skin health is also a growing focus for consumer and health care companies, which have come to realize that half of all people over 65 suffer from some kind of skin ailment. Nestle, which sees skin care as likely to grow much faster than its core packaged foods business, is spending $350 million this year on dermatology research. The consumer products giant also recently announced it would open 10 skin care research centers around the world, starting with one in New York later this year.
Smaller companies are in this mix as well. A crowd funded start-up venture just unveiled Way, a portable and compact wafer-like device that scans your skin using UV index and humidity sensors to detect oils and moisture and analyze overall skin health. It combines that information with atmospheric readings and through a smartphone app advises you when to apply moisturizers or sunscreen.
This is futuristic stuff, and unproven as a means for predicting how many years you may have left. I recently gave two of these predictive technologies a spin—with mixed results. The first was an online scientist-designed Ubble questionnaire. By asking a dozen or so questions—including how much you smoke, how briskly you walk and how many cars you own—the website purports to tell you if you will die within the next five years. My result: 1.4% chance I will not make it to 2020. Today I am 58.
The second website was Face My Age, which is also designed by research scientists. After answering short series of questions about marital status, sun exposure, smoking and education, you upload a photo to the site. The tool then compares your facial characteristics with others of the same age, gender, and ethnicity. The company behind the site, Lapetus Solutions, hopes to market its software to firms that rely heavily on life-expectancy algorithms, such as life insurers and other financial institutions.
Given the fledgling nature of this technology, it wasn't too surprising that my results weren't consistent. My face age ranged between 35 and 52, based on tiny differences in where I placed points on a close-up of my face. These points help the computer identify the distance between facial features, which is part of the analysis. In all cases, though, my predicted expiration age was 83. I'm not taking that too seriously. Both of my grandmothers and my mother, whom I take after, lived well past that age—and I take much better care of my health than they ever did.
Still, the science is intriguing, and it's not hard to imagine vastly improved skin analysis in the future. While a personalized, scientific mortality forecast might offer a troublesome dose of reality, it would at least help navigate one of the most difficult financial challenges we face: knowing how much money we need to retire. A big failing of the 401(k) plan—the default retirement portfolio for most Americans—is that it does not guarantee lifetime income. Individuals must figure out on their own how to make their savings last, and to be safe they should plan for a longer life than is likely. That is a waste of resources.
I plan to live to 95, my facial map notwithstanding. But imagine if science really could determine that my end date is at 83, give or take a few years. It would be weird, for sure. But I'd have a good picture of how much I needed to save, how much I could spend, and whether delaying Social Security makes any sense. I'm not sure we'll ever really be ready for that. But not being ready won't stop that day from coming.
Read next: This Problem is Unexpectedly Crushing Many Retirement Dreams