Check out This Easy Way to Fly For Free, for an Entire Year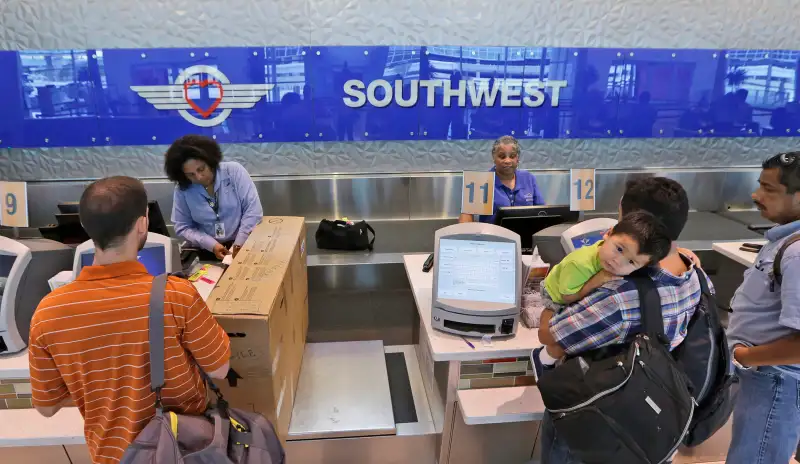 With airlines nickel-and-diming travelers at every turn and squishing us into ever shrinking seats, air travel these days can be a singularly unpleasant experience—which makes Southwest's companion pass look almost too good to be true.
As the Wall Street Journal noted, with the companion pass, travelers on Southwest Airlines can bring a partner along with them for free on an unlimited number of flights for an entire year.
Members of Southwest's loyalty program can earn a companion pass by racking up 110,000 points in a year. Points are compiled based on the price of Southwest flight purchases and credit card spending. For frequent traveling pairs, it's more than worth it to go the extra length to qualify for a companion pass: the savings can add up to thousands of dollars every year.
"I'm always waiting for the other shoe to drop, because it's such a lucrative benefit," Matthew Goldman, chief executive of Wallaby Financial, told the Wall Street Journal. "It's by far one of the best loyalty perks available."
Many airlines over the years have experimented with similar all-you-can-travel offerings—like American Airlines short-lived AAirpass and Jet Blue's discontinued "all-you-can-jet" pass—but none matches the savings available with Southwest's companion pass for frequent travelers.
According to the Journal, Southwest says it has no plans to discontinue the pass. With spring on the horizon and love in the air, there's never been a better time to find a traveling companion. Should we perhaps be on the lookout for a Southwest-Tinder partnership next?
[WSJ]