Does the "Southwest Effect" Still Save Fliers Money?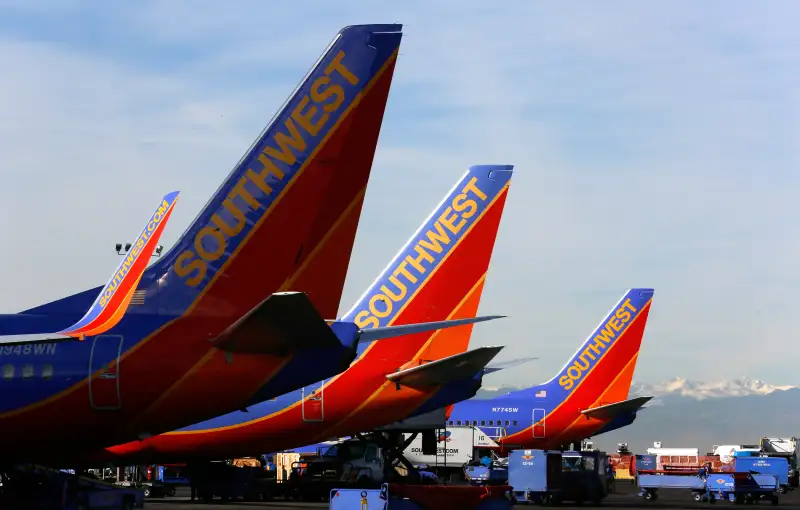 For years, when Southwest Airlines started doing business at an airport dominated by the major carriers, it meant one thing: cheaper airfares. Lately, however, neither Southwest nor any other "low-fare" airline is necessarily a savior for travelers sick of being overcharged.
The phenomenon of across-the-board fare decreases—and, not coincidentally, increases in the number of flights booked —after the arrival of Southwest Airlines has a name: the "Southwest Effect." Southwest isn't the only upstart airline that traditionally has forced competitors to up their game, mainly by way of lowering their prices. Travelers have also taken note of the JetBlue Effect at airports around the U.S., as well as the Ryanair Effect in Europe. No matter what carrier we're talking about, the effect of a low-fare airline on flight prices and service has been undeniable, and the impact has benefited consumers enormously.
Recently, though, the low-fare effect has come into question. That shouldn't be surprising, considering that the airline industry has undergone rapid change, and categories have blurred. Terms like "low-fare," "no-frills," "upstart," and "legacy" no longer apply or have lost their meaning all together. "Full service" carriers now routinely nickel and dime passengers with fees for food and checked baggage, while Southwest is among the few allowing customers to still check bags for free.
Nowadays, Southwest proudly trumpets its title as "America's largest domestic airline," and it may be time to do away with the idea that this industry powerhouse is a low-fare carrier at all. Writing for USA Today, Bill McGee ran a series of apples-to-apples airfare comparisons and declared that the "vaunted 'Southwest effect' no longer seems to be valid." His research indicates that it can't be assumed that Southwest has the lowest fares in any market.
MORE: How Your Home Can Bring You Some Cash This Summer
There are places where the presence of Southwest still moves the needle. In March, the Des Moines Register reported that airfares have gotten cheaper and flight bookings have risen since Southwest started flying in and out of Des Moines last September. It's also expected that Dallas Love Field flight prices will drop substantially when Southwest launches 15 new routes from the airport in the fall.
But overall, the consensus is that the Southwest Effect is shorter-lived and has a lot less impact than it used to. In fact, in some ways, Southwest has embraced the bullying, monopolistic, fare-raising tactics traditionally used by the Americans, Deltas, and Uniteds of the world. Since Southwest purchased AirTran Airways in 2011, an anti-Southwest Effect has been observed in Atlanta, AirTran's traditional major hub, with fewer flights and higher fares at the gateway. In the battle for new routes at Dallas Love, Southwest was viewed largely as the bully compared to the smaller upstart, Virgin America, which was eventually awarded two gates in order to keep competition vibrant. In other words, Virgin America will do what Southwest used to reliably do: stop a larger, dominant competitor from jacking up prices.
Other airlines also still seem to have some direct effect on the local market. This is especially the case in cities such as Savannah, which until recently had no low-fare service. Then JetBlue launched Savannah service from Boston and New York earlier this year, and the effect was almost immediate:
The spread of ultra-low-fare (and ultra-high-fee) carriers Spirit Airlines and Frontier Airlines seems to have some effect on an airport's flight prices as well. But not in every case. A year ago, Frontier returned to Cincinnati/Northern Kentucky International Airport, a Delta-dominated hub and one of America's priciest gateways, but the effect has been minimal.
MORE: Your Best Shot at a Cheap Flight to Europe Is in Jeopardy
The Cincinnati Enquirer reported that in the fourth quarter of 2013, the average round-trip ticket price stood at $510, second highest among the largest 100 airports. A more recent report put Cincinnati atop the list of the country's 75 most expensive airports.
In the 1980s, the upstart PeopleExpress airline made waves with ultra-low fares and a (mostly) flat pricing structure for flights, before ultimately merging with Continental Airlines (which has since merged with United). Very soon, we'll get to see what, if any, impact the PeopleExpress brand can have on the marketplace. A new version of PeopleExpress, headquartered in Newport News, Va., launches this summer with routes to Atlanta, Boston, Newark, New Orleans, Pittsburgh, St. Petersburg-Clearwater, and West Palm Beach. Fares start as low as $59 one way, and locals are hoping that a "PeopleExpress Effect" kicks into action.