Southwest Airlines Flights Priced from Just $49 in Flash Airfare Sale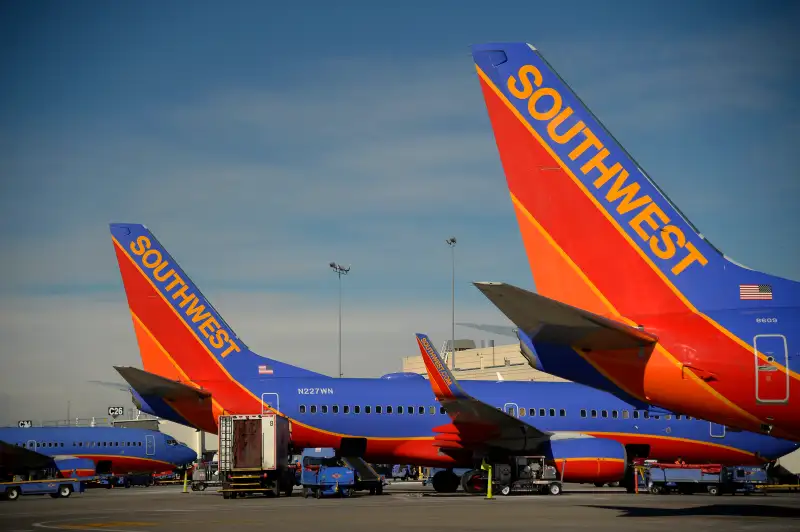 Joe Amon—Denver Post via Getty Images
From now until 11:59 p.m on Thursday, Southwest Airline is offering super cheap fares nationwide in a new sale. Tickets for some of its shortest flights are available for just $49 each way, and many more routes are priced at less than $100.
For example, there are $99 trips from New York to New Orleans and Houston to Chicago. On shorter-haul flights such as Los Angeles-Las Vegas and Boston-Baltimore/Washington, fares start at $49 one way. Cross-country routes, like Los Angeles-Atlanta, are available for $149, a bargain compared to the usual prices nowadays.
Unfortunately the promotion won't work for last-minute travel, as the sale applies to departures between August 25 and December 16 of this year. Plus some holiday periods are blacked out, including around Labor Day and Thanksgiving. Another key bit of fine print to note is that the sale does not apply to flights on Fridays or Sundays.
Be warned: Southwest's site might be buggy right now because of the high web traffic it's attracting due to the sale.
This promotion is the latest from the popular airline, which tends to get relatively few complaints from passengers, is about to add wider seats, and is known for great customer service—though, of course, not everyone feels that way.
Read Next: Why Travelers Should Love It When Travel Stocks Tank