America's Most Hated Airline Is Trying to Arrive On Time More Often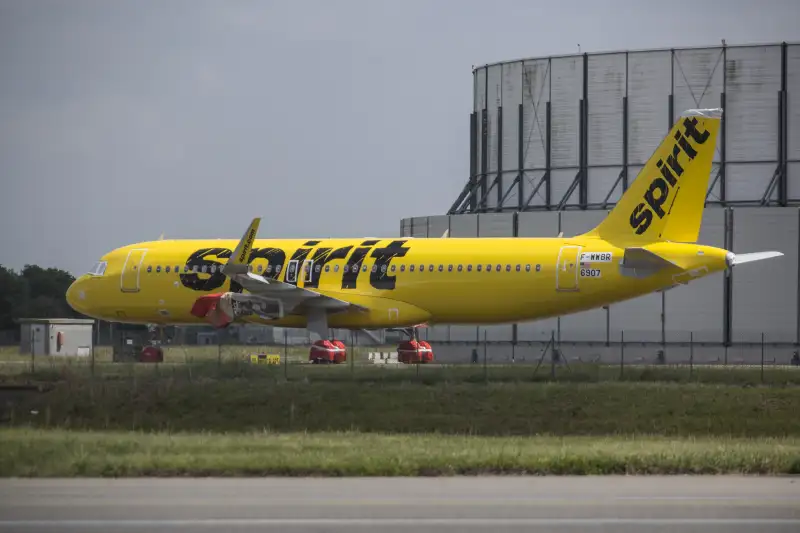 Bloomberg—Bloomberg via Getty Images
America's least favorite airline is trying to turn things around.
Under new CEO Bob Fornaro, Spirit Airlines, voted fliers' most hated airline, is prioritizing more on-time flight arrivals, Yahoo! Finance reported. In the 12-month period that ended in April 2016, only 68% of flights arrived within 14 minutes of their scheduled arrival time—the worst in the U.S. airline industry. In April, it also had the highest percentage of cancelled flights.
Now, Fornaro says his executive board has amended executive compensation plans to increase the weighting of on-time rate from 10% to 20% of the calculus of managers' bonuses. "Over the years, we've never put enough emphasis on service," Fornaro said to Bloomberg. He predicts that by next year, 75 to 80% of Spirit's flights will be on time, just below the performance of Southwest and United over the past year.
Still, Spirit doesn't want to become too exceptional in the service department. A high on-time percentage can be expensive, especially for an airline that prides itself on keeping costs down. Industry leaders, like Delta and Alaska Air Group, all have an average on-time rate of 90% or higher.
However, for Spirit, delays tend to have a monumentally larger impact than they do for most airlines. Since some cities just see one flight per day and other several per week, stranding passengers and trying to get a new large jet can quickly devolve into a costly problem.
"You spend a lot of money on recovery. You're better off spending the money keeping customers happy," Fornaro said.
Spirit's goal, therefore, is to find the sweet spot of optimizing costs and punctuality. Spirit is not the only airline that struggles to achieve this balance: United Continental Holdings and American Airlines are both trying to fix shortfalls in its scheduling. Fornaro, however, feels confident that Spirit can boost its on-time performance in a "cost-neutral" manner; its cost per available seat mile is below almost all other carriers.