Spotify Doesn't Make (or Lose) Money for the Music Business. Here's Why That's Actually a Victory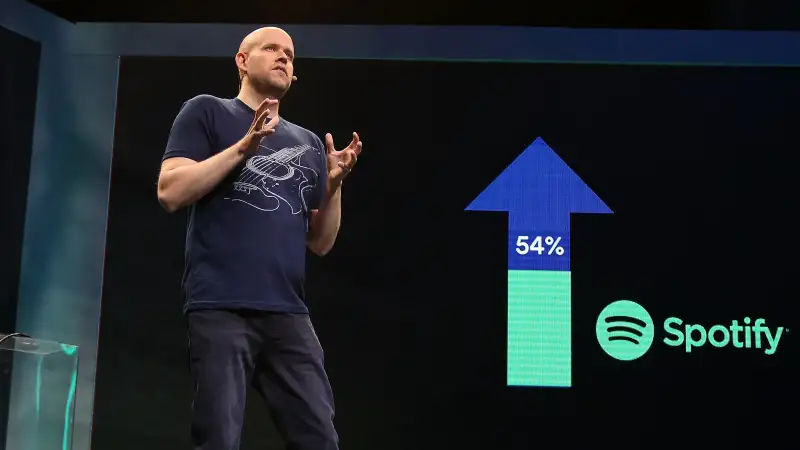 Taylor Hill—FilmMagic/Getty Images
A decade after Napster, the music business was in shambles. Thanks to the Internet's surge into mainstream culture, Sean Parker's illegal music download service jumpstarted a golden age of piracy, where a seemingly infinite web of random download sites, YouTube videos, and torrents crippled the music industry's revenues, which fell from more than $12 billion in 2004 to $6.9 billion in 2010.
Today, that era of piracy is largely over, having given way to legal music streaming services like Spotify, which has been experiencing phenomenal growth. It's not hard to see why: For a reasonable monthly subscription fee that's less than the cost of an album ($9.99), users are treated to an ad-free buffet of music that they can even store offline. That convenience, along with not having to scour the wrong side of the Internet's tracks for sketchy downloads, has become worth it to more than 20 million people. Another 50 million use the ad-supported version. So is this good or bad for the music business? Let's see.
Streaming doesn't make or lose money for the industry
Unquestionably, the rise of streaming music has hurt digital downloads. And since Spotify's inception, there's been an ongoing debate about whether these services benefit consumers at the expense of artists—a debate that frequently resurfaces when a musician (e.g. Taylor Swift and Thom Yorke) raises a public grievance about how the talent benefits.
But according to a new study by the National Bureau of Economic Research, streaming's effect on music industry revenue is a flat zero. It doesn't make money for the recording companies, and it doesn't lose money. While the NBER report confirmed that streaming ravaged digital downloads, it also found that streaming has edged out piracy at the same time—enough to make up for the loss in revenue.
This is a total win for the music business
Spotify's status as revenue-neutral doesn't mean it's neutral for the industry. First of all, people absolutely adore the service, and that means the potential to boost listenership and create more consumers. After all, when users create playlists and put a serious portion of their musical lives into a system, they're laying down roots as long-term customers. But perhaps more important, streaming has allowed the music industry to once again be involved with the consumption of its product, enabling it to gather potentially useful data and insights into how people listen, share, and interact with music, which will almost certainly lead to further monetization down the road.
Of course, Spotify has some kinks it needs to work out—like the one that alienated Taylor Swift—but the service is has almost single-handedly stopped piracy's raid on the music business and handed the reins back to the industry that underestimated the modern digital landscape in the first place.
Read next: Is the New Apple Music Worth the Money?