Two Key Ways 'The Force Awakens' Isn't the Biggest Movie Ever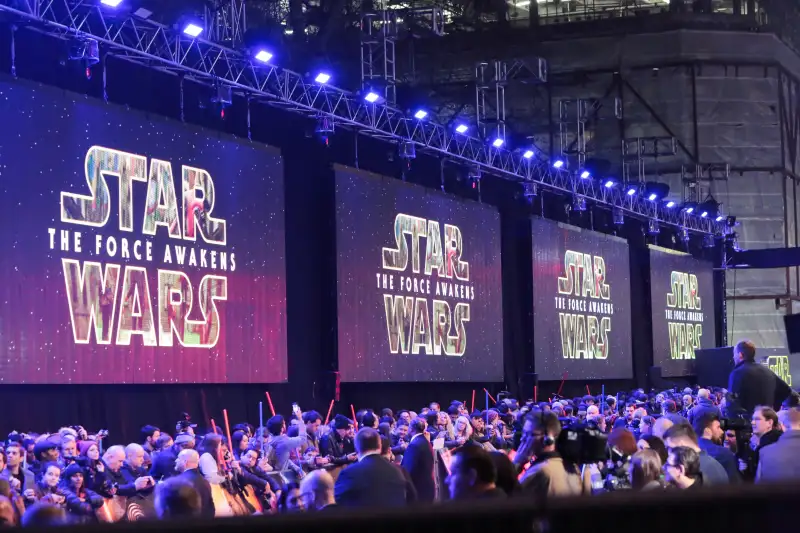 Claire Greenway—Getty Images
Star Wars: The Force Awakens has mesmerized moviegoers—minds, hearts, and wallets—and it's no Jedi trick. The film keeps blowing up domestic box-office records like Death Stars: Best single day, best opening week, best second weekend, best third weekend (you get the idea). It even just sped past Avatar as the highest-grossing film ever in North America, with more than $800 million in sales.
But by two crucial measures, Episode VII still has ground to cover if it's truly going to become number one in the (movie ticket) universe.
First is all-time domestic gross—adjusted for movie ticket price inflation. After all, if the 200 million-some people who saw Gone With the Wind in theaters in 1939 were paying today's ticket prices, the movie would have pulled $1.7 billion (and the original Star Wars would have gotten $1.5 billion), double what The Force Awakens has grossed so far. By that measure, the new film still ranks at position 21.
Read More: These Are the Weirdest Marketing Tie-Ins for 'Star Wars: The Force Awakens'
Second is worldwide gross: 2009's Avatar still reigns as emperor of the global box-office, with $2.8 billion, meaning The Force Awakens still needs to rustle up more than $1 billion to beat the record before it leaves theaters.
That's not unobtainable: The film opens in China this weekend. And, if it's any clue, the movie has already taken the trophy for best opening weekend worldwide.