Starbucks Quietly Launched a Lunch Combo Deal That Costs $8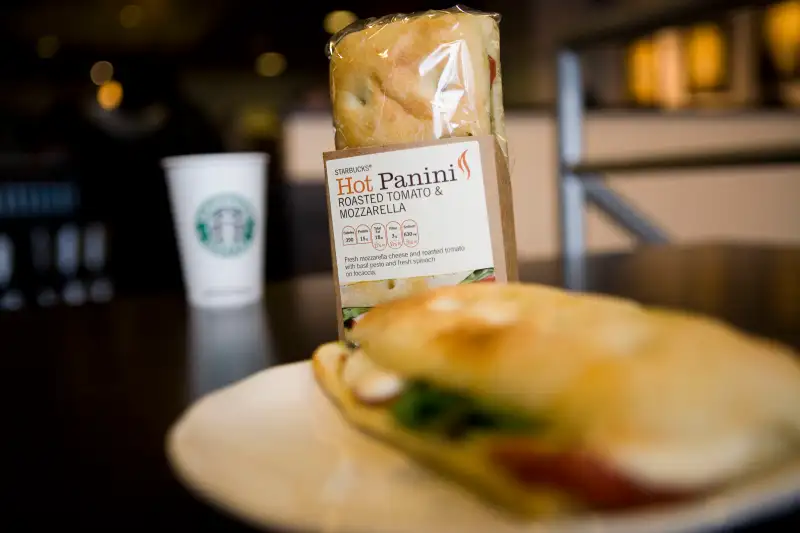 Ramin Talaie—Corbis/Getty Images
OK, so it's not quite the bargain that Wendy's 4 items for $4 or McDonald's 2 for $5 fast food deals are. But what would you expect from Starbucks?
Starbucks, of course, considers itself a notch above the fast food proletariat. Yet it has quietly dipped into the fast food value lunch wars with a limited-time combo deal. As Nation's Restaurant News reported, the coffee chain introduced a Power Lunch bundle this week, in which customers can mix and match a choice of sandwiches, wraps, panini, salad bowls, fresh fruit, a bag of popcorn or chips, and a bottle of water for a grand total of $8.
It's a good value, considering that it could easily cost over $10 if you were buying all of these items a la carte. It would be an even better value, though, if customers had the option of ordering a coffee—the reason most people go to Starbucks in the first place!—instead of water. Then again, this is probably a wise move on Starbucks' behalf: They know that many customers will wind up ordering a coffee or latte on top of their Power Lunch combo.
Read Next: This Shows How Much People Hate Starbucks New Loyalty Program
Note that the Power Lunch promotion may not be available at your local Starbucks. It's available only at company-owned locations, now through May 30. As with most promotional deals, however, if this one proves popular (and profitable), look for it to spread and perhaps even become a permanent part of the menu.