How Terrorism & Turmoil Affect What You Spend on Coffee, Pizza, and Fashion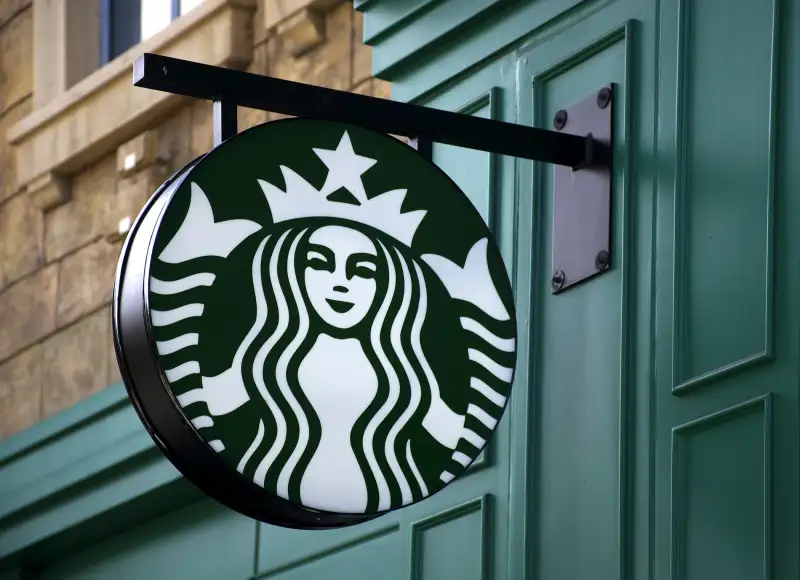 Robert Alexander—Getty Images
What do terrorist attacks and general social discontent have to do with sales of pizza, coffee, and chic new Prada bags? Well, as strange as it might sound, they're all interrelated, as you can see from the explanations given for why various industries have been experiencing good or bad times lately.
Coffee
At the start of 2016, Starbucks blamed terrorism—in particular, the attacks in Paris—as a big reason why the coffee chain was experiencing slower-than-expected sales overseas. This week, the company said political and social unrest played a role in its latest lackluster quarterly sales results. "In Starbucks's 24 years of public life, I can't recall a quarter" quite like it, Starbucks CEO Howard Schultz said in a conference call with investors, according to the Wall Street Journal.
Meanwhile, Dunkin' Donuts said this week that traffic in stores has slowed as well, though the blame for this trend seems to be an increase in prices, not the reluctance of people to make a DD run due to concerns about terrorism or social upheaval.
Pizza

People may be reluctant to head out for coffee or a meal at a restaurant, but they still need to eat. And instead of preparing their own food—which is a hassle, albeit a financially prudent one—there's apparently been an increase in people ordering food to be delivered safely to their homes.
Read Next: Here's a Bizarre Explanation for Why We're Ordering More Pizza
This is the gist of why analysts say business has been great for Papa John's and other pizza delivery specialists, and why it should continue to thrive at least through the election. The drop in sit-down restaurant sales "may be the result of consumers eating more at home amid the current political/social backdrop," KeyBanc Analyst Chris O'Cull wrote this week, according to Bloomberg. "We do not believe the consumer has 'entrenched,' but has likely shifted more in favor of convenience, benefiting pizza delivery operators like Papa John's."
Domino's also reported a huge increase in sales this past quarter, with profits up 7.3%. In all honesty, though, it's not clear that concerns about terrorism or social unrest had anything to do with it. Domino's says that same-store sales have risen for 21 straight quarters.
Travel & Tourism
Travel on the Eurostar, the train that connects London to mainland Europe, has declined for months in the wake of terrorist attacks in Brussels and France. "People coming from North America and southeast Asia, particularly Japan, are fearful of coming to Europe at all," Eurostar CEO Nicolas Petrovic said this past spring.
There are signs that Europeans are reluctant to stray far from home as well. This summer, millions of Brits have elected to vacation in their home country rather than head abroad.
Read Next: 15 Business Titans with Awesome Cameos in TV & Movies
Looking ahead, many in America's tourism industry have said that a Donald Trump presidency would cause a severe decline in foreigners visiting the U.S. on holiday. The possible ban on Muslims proposed by Trump could reportedly cost America up to $18 billion in lost tourism dollars.
Fashion
Prada, Louis Vuitton, and Hermes are among the fashion houses that have pointed to terror attacks as a reason for disappointing sales in 2016. To some extent, the trend is closely related to the decline in tourists going to Europe, as many wealthy overseas visitors tend to go on fashion shopping splurges when in Paris or Milan.
Guns
Background checks for firearm purchases—a proxy for gun sales—hit a record high in 2015, and events like the Orlando nightclub shooting and general unease seem to have resulted in month after month of all-time high sales this year. After the murder of police officers in Dallas, gun manufacturers' stock prices shot to new highs due to the assumption firearm sales would surge yet again.
Read Next: 12 Things Americans Are Suddenly Buying More Than Ever
Curiously, at the same time gun sales are soaring, the rate of gun ownership is at a low in the U.S. not seen since the 1970s. The data doesn't indicate that more people are buying guns. Instead, it's that current gun owners are buying more and more guns, likely out of feeling more need to protect oneself, and/or due to fear that potential gun-control legislation will make it more difficult to purchase the weapons they want in the future.