NBA Star Stephen Curry Just Took a Powerful Stance on Equal Pay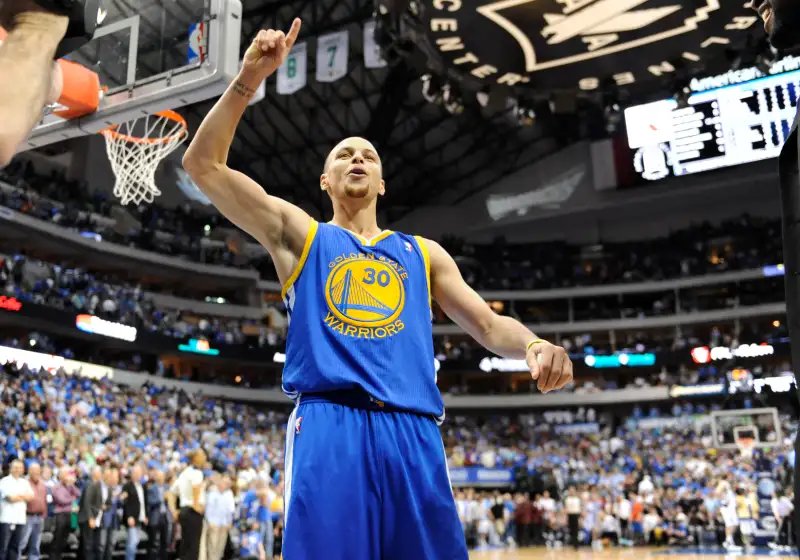 Icon Sports Wire—Corbis via Getty Images
NBA star Stephen Curry wants to make one thing clear: Women and men should be paid equally.
The Golden State Warriors star made an impassioned argument to close the pay gap between women and men in a personal Players Tribune essay published on Sunday — which marked Women's Equality Day. Eliminating the pay gap is something "we can make" possible, he wrote, and needs to be done "as soon as possible."
"Every day — that's when we need to be working to close the pay gap in this country. Because every day is when the pay gap is affecting women," Curry wrote. "And every day is when the pay gap is sending the wrong message to women about who they are, and how they're valued, and what they can become."
Curry identified himself as the father of two daughters, husband to Ayesha Curry, who is a successful businesswoman and cook, and son of his mother, Sonya, "an incredibly and fiercely principled woman." But those kinds of identifiers shouldn't be the only reason men should support the closing of the pay gap, he wrote.
"I want our girls to grow up knowing that there are no boundaries that can be placed on their futures, period," Curry wrote. "I want them to grow up in a world where their gender does not feel like a rulebook for what they should think, or be, or do. And I want them to grow up believing that they can dream big, and strive for careers where they'll be treated fairly."
Women in the United States earn about 80 cents for every dollar earned by a man, according to a recent report from the American Association of University Women. And the gap is even wider for women of color, with black woman earning about 63 cents on the dollar and Hispanic women earning about 54 cents on the dollar, the report says.
But despite awareness campaigns and laws created to combat the issue, progress on closing the pay gap over the last several decades has been quite slow. Between 2016 and 2017, the pay gap for full-time workers actually grew by 0.1 percentage points, the Institute for Women's Policy and Research says.
In recent years, a variety of companies have started to close their own internal pay gaps by conducting audits and creating plans to absolve the issue. Paychecks aren't the only issue, however. Advocates have pointed to occupational segregation, meaning little overlap between female- and male-dominated professions, as a factor contributing to gender pay inequity.
As one of the world's most famous basketball players, Curry flicked to this issue when it comes to the Women's National Basketball Association and how female players are treated compared to male athletes. He recently hosted a basketball camp for 200 girls — an event, he says, he hopes to host annually.
"It isn't 'women's basketball,'" Curry wrote. "It's just basketball. Played by women, and celebrated by everyone."
Curry says he hopes the lessons he has learned from his two daughters, his mother, and his wife help inform his infant son's worldview, too. "For his generation," Curry wrote, "to be a true supporter of women's equality — it's not enough anymore to be learning about it. You have to be doing it."