These Are the Companies Warren Buffett Is Betting on Next
Money is not a client of any investment adviser featured on this page. The information provided on this page is for educational purposes only and is not intended as investment advice. Money does not offer advisory services.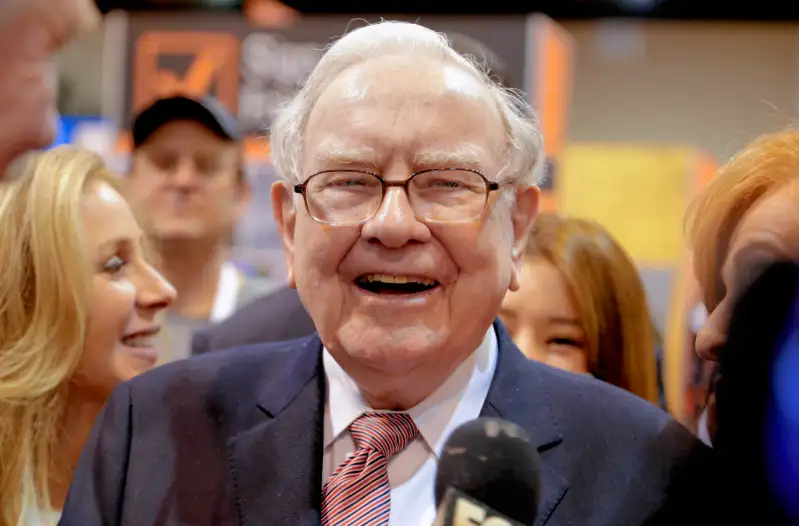 Much has been written about Warren Buffett's recent struggles in putting his mountain of money to work.
According to recent company filings, Berkshire Hathaway, the financial conglomerate Buffett runs, is now sitting on nearly $100 billion in cash. That's more than the total market value of giant companies like Nike or Starbucks.
Still, Buffett has managed to find a few stocks to buy lately. And his recent additions offer a clue about what he thinks about the economy:
Synchrony Financial
Buffett may not be a big fan of traditional retail these days, as he sold off a huge stake in Wal-Mart stock earlier this year while singing Amazon's praises.
But he's still betting on the consumer economy, as evidenced by his new $500 million stake in Synchrony Financial, the consumer finance company that was spun off completely from General Electric in 2015.
Synchrony is the largest provider of private-label credit cards for retailers such as Wal-Mart, Lowe's, Gap, J.C. Penney, and even Amazon.
Ironically, at the same time Buffett was building out his Synchrony stake, he sold Berkshire's holdings in Synchrony's former parent GE.
STORE Capital
Another sign that Buffett hasn't thrown in the towel on bricks and mortar retail: his recent investment in the real estate investment trust STORE Capital.
STORE specializes not in malls, but single-tenant properties, such as those run by restaurants and specialty retailers. While some of the companies that STORE leases to may be threatened by Amazon, STORE isn't totally exposed. In addition to traditional retail, which makes up close to 20% of STORE's portfolio, the REIT also leases to movie theaters, gyms, pre-schools, and doggy daycare companies.
Bank of New York Mellon
Buffett also recently added to his existing stake in Bank of New York Mellon, signalling faith in the growth of the economy overall.
At heart, Berkshire is an investment company that's powered by its big stake in insurance companies and other financial stocks. In addition to Bank of New York Mellon, Berkshire continues to be a big investor in American Express, Wells Fargo, Bank of America, Goldman Sachs, and U.S. Bancorp.
Apple
Buffett has been open about his failure to identify Amazon's rise to dominance. And he remains steadfast in not buying shares of the e-tailing giant, as the stock is too expensive to fit into his portfolio.
Meanwhile, he has openly admitted being wrong by betting on cheap old tech names such as IBM, whose shares he sold off earlier this year.
With tech, the Oracle of Omaha seems to have settled on a middle ground, betting on the one older tech name that remains a dominant disrupter, yet whose shares are relatively cheap: Apple.
The iPhone maker's shares have returned more than 40% a year for the past 15 years — beating Amazon's performance. Yet despite the gains, Apple stock trades at a price/earnings ratio of 18, based on trailing earnings over the past year. By comparison, Amazon shares sport a P/E of 250.