The Return of Student Loan Payments Could Put the Squeeze on Homebuyers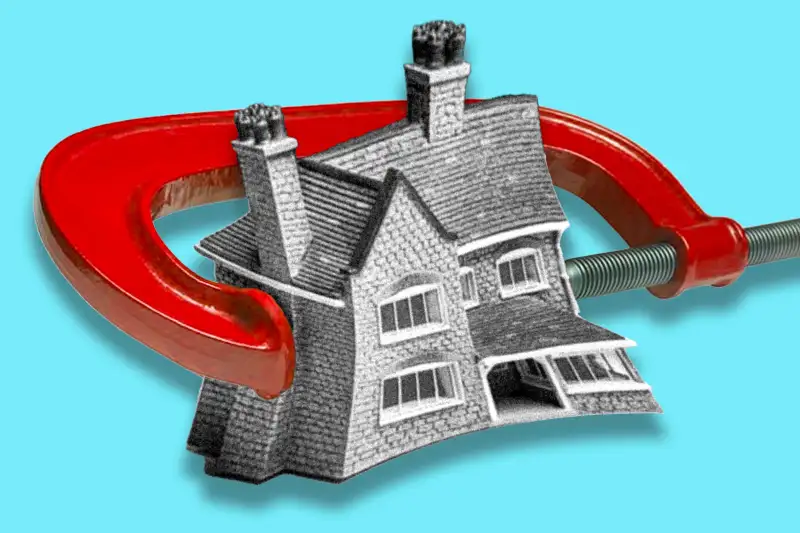 Student loan payments are slated to resume soon for millions of borrowers — and those looking to buy a home will bear the pressure of their restarted loan bills while facing one of the least affordable housing markets in U.S. history.
Recent research suggests that the student loan moratorium — which paused payments and interest accrual for more than three years due to the pandemic — helped some borrowers save up for a down payment. In the meantime, however, home prices have soared while interest rates have spiked, pushing homeownership out of reach for many.
And being back on the hook for hundreds of dollars in monthly student loan bills is only expected to exacerbate the issue.
"For housing, we should celebrate that many Americans were able to get a head start on saving for a down payment thanks to the forbearance program," Ali Wolf, the chief economist of the housing-research firm Zonda, wrote in a June blog post. "As that policy ends, we need to understand that [those gains] since 2020 will again reverse."
What the research says
Zillow, an online real estate marketplace, recently analyzed how much the typical student loan borrower was able to save since the start of the student loan moratorium. It then compared that amount to the down payment needed to buy a home in 50 of the largest metropolitan areas in the U.S.
The ordinary borrower has delayed about $15,000 worth of student loan payments so far through the moratorium, Zillow found.
In 29 major housing markets, the everyday student loan borrower could have saved at least as much to make a 5% down payment on the median home in the area. (Though a 20% down payment is often thought of as the gold standard, a down payment around 5% is often more realistic for first-time buyers.)

Pittsburgh; St. Louis; Memphis, Tennessee; and Birmingham, Alabama; were among the cities most favorable to student loan borrowers saving up for a down payment.
But...
Zillow's analysis assumes that borrowers were able to save the money that would have been going toward their student loan payments throughout the moratorium.
It's not clear how many borrowers were actually able to do that. Separate research suggests that borrowers have put that money to use elsewhere — and in some cases, the skyrocketing cost of everyday necessities has staked its claim on the cash that was freed up from paused payments.
For instance, just in terms of housing costs throughout the pandemic, Zillow says new home loans have more than doubled in price. Rents have risen about 27%.
According to data from the Federal Reserve of St. Louis, median home prices have risen more than 35% since the student loan moratorium went into effect.
Even for the borrowers who were able to save, restarted payments will shrink their budgets. A recent analysis from Wells Fargo found that the typical borrower will face payments between $210 and $314 a month.
"The resumption of student loan payments this fall introduces new challenges when it comes to housing affordability, particularly for many aspiring first-time buyers," wrote Nicole Bachaud, senior economist at Zillow, in the report.
On the other hand
Starting in October, the first federal student loan bills will be due for the first time since 2020. To help borrowers cope with the financial shock of restarted payments, the Biden administration has said missed payments through September 2024 won't affect anyone's credit.
Still, for many cash-strapped borrowers, the extra monthly bill will no doubt be another barrier separating them from homeownership.
However, some experts are suggesting that the overall effect of the resumption of student loans could help cool prices in the long run — which could ultimately work to put homes in reach.

"The excess money in the economy [from paused student loan payments] has likely contributed to today's elevated levels of inflation," Wolf, from Zonda, wrote. "If consumers pull back on spending, this could help ease inflation and take the pressure off the Federal Reserve."
More from Money:
How the Restart of Student Loan Payments Could Hurt (or Help!) Your Credit Score
Zillow and Other Rental Sites Are Now Disclosing Sneaky 'Junk Fees' Upfront
The 10 Places Where Rent Has Surged the Most Since Last Summer