Don't Make These Summer Workwear Mistakes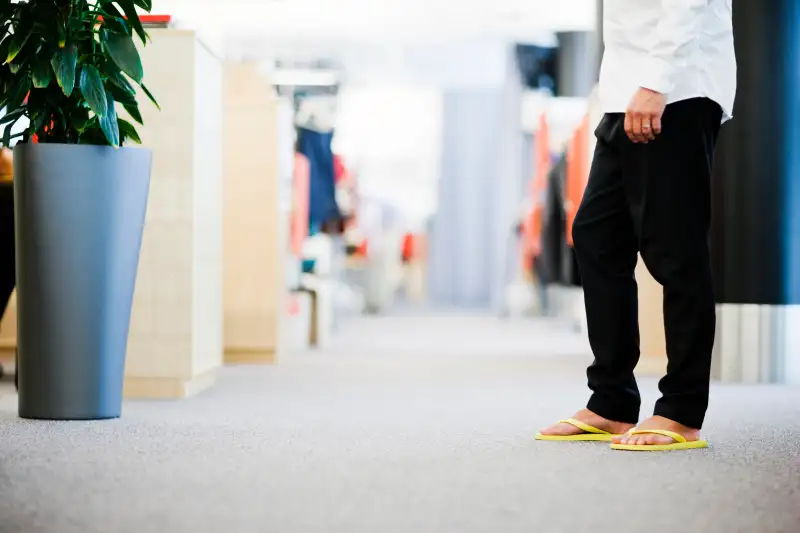 Johner Images—Getty Images/Johner RF
You can get away with dressing more casually at work these days — but that doesn't mean you should.
A new survey from OfficeTeam found that half of senior managers acknowledge that there's less formality in what passes for workwear these days—but they don't necessarily approve. OfficeTeam asked them to list their biggest pet peeves when it comes to dress code violations—and, wouldn't you know, the top two tend to be especially tempting once the hot weather rolls around.
Nearly half — 47% — said dressing too casually was the biggest dress code violation. For summer, this includes wearing things like logoed T-shirts, sandals or flip-flops, and tank or spaghetti-strap tops, according to this Money guide on what to wear (and not wear) to the office during warm summer month. Sundresses, for example, get the green light if you dress it up with a blazer or sweater on top.
About a third of bosses said the biggest dress code "miss" was showing too much skin. Yes, we know it's hot out there, but your toes, shoulders, thighs, and sternum should stay covered. (Guys, this advice isn't just for women—no mandals, unbuttoned shirts, or board shorts!)
Dressing appropriately is not just about impressing your boss. OfficeTeam found that many of your work peers would look askance at an outfit that's better suited to the beach than the boardroom. Roughly half of respondents said they prefer a formal or a business-casual dress code for the office, while just 27% said they'd like a casual dress code or none at all.