What Investors Can Learn From Super Bowl 50
Money is not a client of any investment adviser featured on this page. The information provided on this page is for educational purposes only and is not intended as investment advice. Money does not offer advisory services.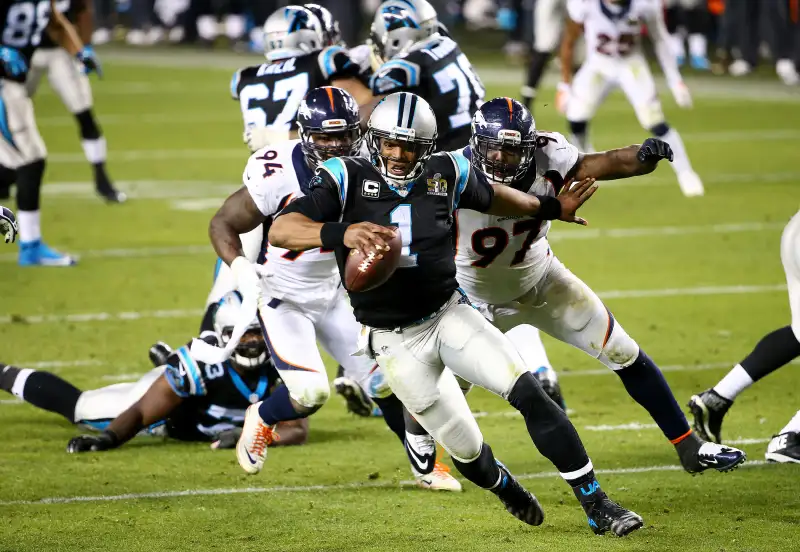 Maddie Meyer—Getty Images
Football fans expected Super Bowl 50 to be an exciting, offensive duel between two gun-slinging quarterbacks. Instead, they got a grind featuring punishing defenses.
Over the next decade, investing could turn out to be much the same. Boomers, who came of age during the '80s and '90s bull markets, are used to big stock returns, the investing equivalent of a gridiron contest filled with long passes and frequent touchdowns.
But the game may be changing. In fact, despite the market's recent correction, stock valuations are still historically rich. That means stocks might not have much room to appreciate further. Meanwhile, anemic bond yields suggest investors aren't likely to make up lost ground in fixed income.
The situation has many smart planners urging investors to take on a new defense-minded strategy. Historically retirees have been able to count on funding a 30-year retirement by spending 4% of their nest eggs each year. But with investors more likely to score field goals than touchdowns in the near future, spending 3% may be the more prudent move.
Of course, planning to cut back on spending isn't a lot of fun. For some of us, there may be no choice. But there are other options. Consider, if you can, putting off taking Social Security as long as possible. Waiting until the maximum age of 72 will boost the value of your checks by 7% to 8% a year, a guaranteed return that's far better than what you can count on in the stock and bond markets.
An even simpler strategy: cutting your investment costs. The average mutual fund charges investors fees of more than 1% a year, while many index funds and ETFs charge less than 0.2%. Every percentage point you cut from your investment fees is a percentage point added to your investment returns, and it's hard to argue with that game plan.