This Cell Phone Carrier Will Let You Stream Baseball Games Free All Season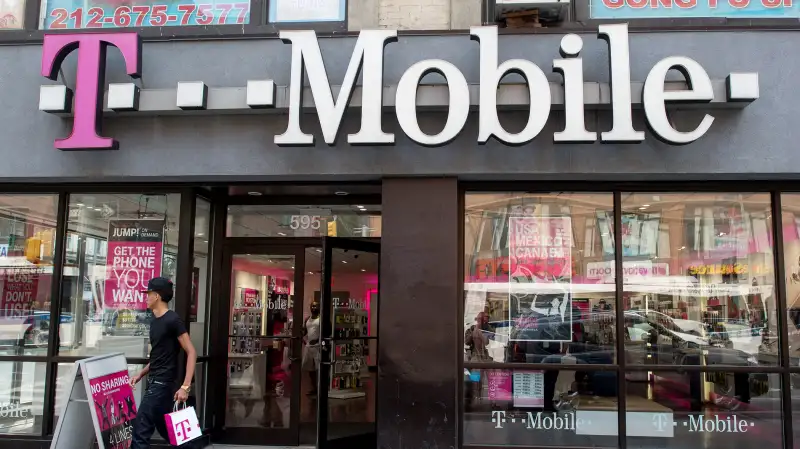 Craig Warga—Bloomberg via Getty Images
T-Mobile wants to take you out to the ball game—or at least let you watch a season's worth of games for free on your cell phone.
The wireless carrier announced it will offer customers free one-year access to MLB.TV, which lets subscribers stream every out-of-market regular season game, Bloomberg reported.
The service will provide live broadcasts of Major League Baseball games through T-Mobile's Binge On, a program launched in November allowing subscribers of services like HBO, Hulu, and Netflix to stream low-resolution videos without running up data charges.
To take advantage of the offer, T-Mobile customers should sign up for the MLB.TV premium service during baseball season's opening week, which starts April 4. The service normally costs $109.99 for the season, but it's free for T-Mobile customers. The deal also includes At Bat Premium, which provides radio broadcasts of games, regularly priced at $19.99.
The promotion coincides with a three-year sponsorship deal between T-Mobile and MLB.TV. It also represents an effort on the part of T-Mobile, the third most popular wireless provider, to try to distinguish itself from competitors in the growing business of mobile video. T-Mobile has been trying to keep up its burgeoning customer base to continue to compete with major rivals Verizon and AT&T, which both lost subscribers last year.
Calculator: How much am I spending?
With sports games accounting for 93 of the top 100 live-viewed programs in 2015, it seems that athletics coverage is the latest battleground for cell phone providers. Last year, Verizon introduced go90, a free video service that offers NBA and NFL games, while AT&T Inc. provides customers with NFL Sunday Ticket and is a sponsor of this year's NCAA basketball Final Four games.