Here's How Much a $100 Bet on Texas Tech at the Beginning of the Season Will Payout If the Red Raiders Win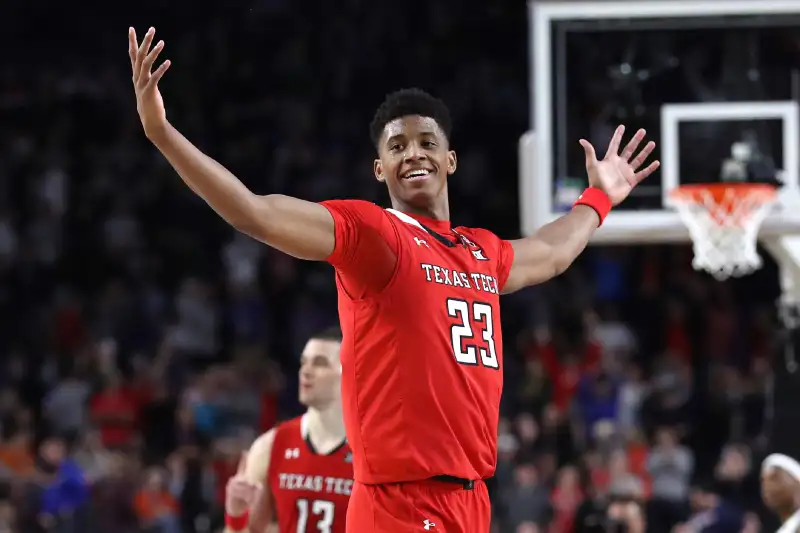 Streeter Lecka—Getty Images
If you bet on Texas Tech University to win the NCAA Championship tonight, you could end up making a lot of bank.
The current odds for the highly anticipated match up between Texas Tech and the University of Virginia are down to the wire, placing the spread at 1.5 point in favor of UVA. In other words, since it's impossible to win by 1.5 points, Virginia is expected to win by 2 point or more.
For those who wagered on Texas Tech at the start of March Madness, the odds were 25 to 1. So a $100 stake would net winnings of $2,500, (plus your $100 back.) A long-term investment in Texas Tech could prove to be even more profitable, however.
If you had bet on the Red Raiders earlier on during the regular season, you could be in for an even bigger payout. In late February, for instance, odds for Texas Tech were placed at 75 to 1. That would net winnings of $7,500 on an initial $100 bet.
At the start of the 2018-2019 season last April, Texas Tech were slated at 40 to 1. That plummeted to 200 to 1 by November – creating some very appealing long odds for the team.
That month, a man in his 30s walked into a Las Vegas SuperBook to place a $1,500 bet on Texas Tech to win the 2019 NCAA title, according to ESPN. The bettor – who wished to remain anonymous – wanted to place an even higher stake, but SuperBook director John Murray declined: "He's a well-known player who takes a lot of future positions with us," he told ESPN. "We said, 'No.' I think to win $300K is pretty good."
Now one game away from potentially cashing in, the unnamed bettor reportedly turned down offers of up to $125,000 on PropSwap, a secondary marketplace for sports betting futures tickets. One of the offers he declined came from former Dallas Cowboys wide receiver Dez Bryant, who saw a $50,000 offer for the so-called futures ticket come up short.