Tiger Woods' Earnings Were Down 50% Even Before His DUI Arrest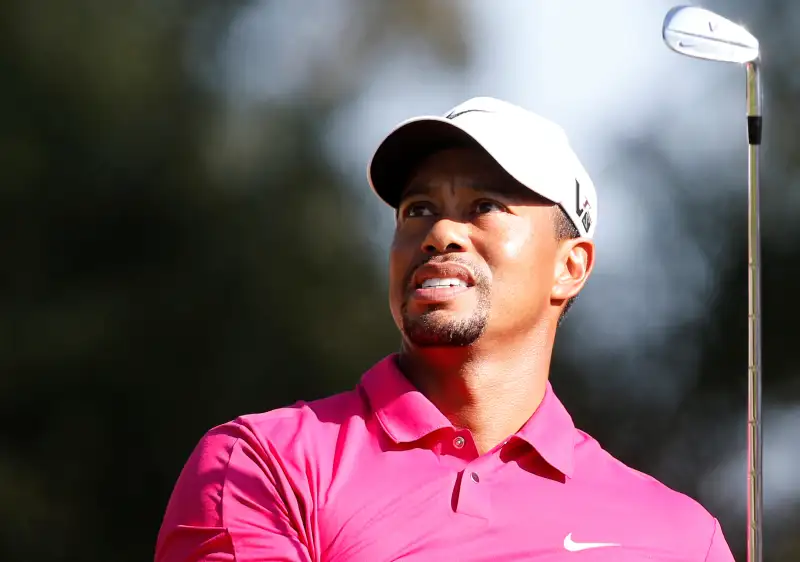 Tiger Woods was arrested in South Florida over the holiday weekend on DUI charges. The golf star said in a statement that his condition was the result of a bad reaction to medication, not alcohol, but the incident could have serious repercussions for Woods—and his earning power.
Woods has not won a major golf championship since 2008 — the year before the world learned he had been cheating on his wife — and has not had a tour win since 2013.
As a result, his annual earnings have suffered. Woods once had an estimated net worth of over $1 billion, and earned more than $100 million annually according to Forbes. He is now making less than half that per year.
Still, Forbes ranked Woods the 12th-highest paid athlete of 2016. He earned more than $45 million based on endorsement deals alone last year. That includes the $20 million he would have earned based on the estimated $100 million deal he signed with Nike in 2013. Woods also has sponsorship agreements with Rolex, TaylorMade clubs, and Upper Deck sports cards, among others. Today he has an overall estimated net worth of $740 million according to Forbes.
The Palm Beach County Sheriff's—Getty Images
The DUI charge represents the first time Woods has ever been arrested. Nike stuck by Woods despite his infidelities, even as his sponsorship deals with brands like Gillette, AT&T, and Gatorade evaporated. But at least one outlet says that it probably would be wise for Nike to drop its star golfing client in light of Woods' DUI arrest. Earlier this year, Nike wrote off its entire golf unit, which it had essentially built entirely on the back of Woods' performances.
Nike has not yet commented on this weekend's incident. In 2009, Nike chairman Phil Knight said that episodes like Woods' infidelity scandal are "part of the game" when signing high-profile celebrities to endorsement deals. "When his career is over, you'll look back on these indiscretions as a minor blip, but the media is making a big deal out of it right now," Knight said.
Even so, Woods' continued appearances on the list of the world's highest-paid individuals have probably never been more in danger. He is scheduled for an arraignment hearing on July 5.