4 Tips for African-American Students Choosing a College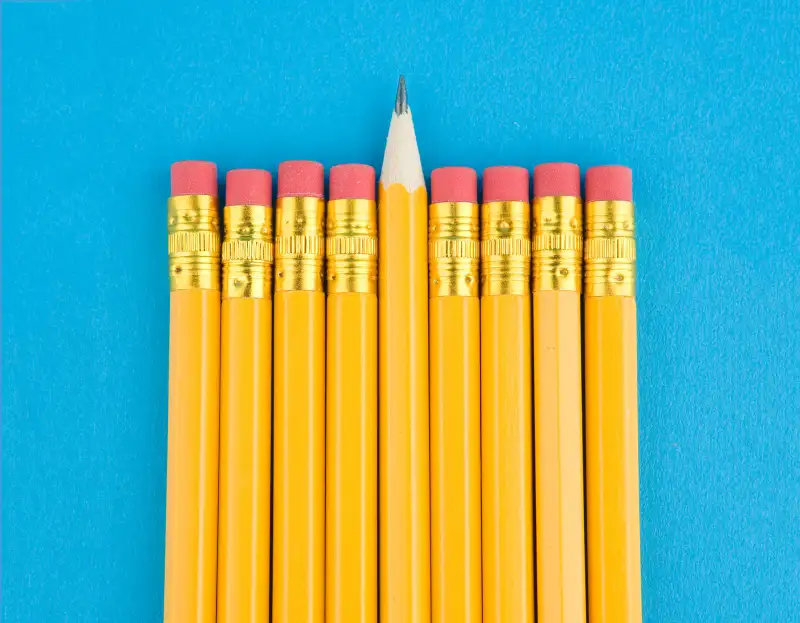 Pekka Jaakkola—Getty Images/Hemera
Nearly all colleges' brochures and websites offer images of diverse students cheering on a team or happily mingling on a quad. Meanwhile, in the real world, incidents of discrimination against African-Americans continue to roil many campuses, cuts to financial aid mean that African-Americans typically end up with more student loans than other students, and the overall African-American college graduation rate remains mired at a low 41%—more than 20 percentage points below the graduation rate of white students.
So in this era of #blackoncampus protests, experts say it is crucial that African-American families opt for colleges that truly demonstrate they will provide their students with the opportunities and support they need to succeed.
"Forget that PR stuff. That is not going to give you the information you need," says William B. Harvey, professor of leadership studies at North Carolina A&T, and the founding president of the National Association of Diversity Officers in Higher Education.
Also problematic: Most magazine rankings and college search websites just provide information for "average" students, and don't break out data showing how members of each race do at each college. (The new Money and ESSENCE rankings of best colleges for African Americans, however, are based on data specifically for African Americans.)
Instead, Harvey and other experts say that African-American high school students should screen for colleges based on the school's data on African-American inclusion and success, as well as personal advice from students, professors, and alumni, plus a campus visit, if possible. The goal: to build an application list of a several safety, match, and reach colleges (schools at which your qualifications put you in the top, in the middle, and toward the bottom of the applicant pools). The schools that make your finalist list should pass the test of these four important factors or questions:
1. Inclusiveness: Will you feel comfortable on campus?
Data: You can check out the racial breakdown at each college on the federal government's College Navigator site. (Click on the enrollment tab for each college you're interested in.)
People: A lack of African-American students on campus "should raise concerns," says Tyrone Howard, associate dean for equity and inclusion at UCLA. But the racial mix alone shouldn't be a deal-breaker, since no one is solely defined by race, he adds.
Leland Melvin, a retired astronaut who attended the University of Richmond when it was, he estimates, "one-tenth of one percent African-American," says he succeeded because "lots of people had my back" in the college and community.
So if you're considering a school with scant diversity, or even a school where there have been some unpleasant racial incidents, talk to African-American students and professors about their experiences. If there have been complaints about discrimination and protests, look at how the students and staff responded, suggests Wendell Hall, the College Board's senior director for policy advocacy.
Benjamin Reese, vice president of the office for institutional equity at Duke University, recommends asking African-American students and professors about how comfortable they feel on campus, and if there is a pattern of problems. Ask them how you can build a network of peers and mentors. The best test of all: visit the campus and "hang out with some students, spend a night in a dorm, go to class with them" to see if you feel welcomed, Reese recommends.
2. Quality and support: Will you succeed at the school academically?
Data: Look beyond a college's overall graduation rates and examine its success at graduating African Americans, advises Marybeth Gasman, a professor of higher education at the University of Pennsylvania and director the Penn Center for Minority Serving Institutions.
Schools like Millersville University of Pennsylvania and Kansas State University, for example, boast above-average overall graduation rates of over 58%. But their graduation rates for African-American students are below average–less than 35%, according to an analysis by the Education Trust. Meanwhile, schools like San Diego State and the University of North Carolina Wilmington have graduation rates above 60% for black students as well as whites. You can look up graduation rates for each race and gender at the think tank's College Results website.
People: "We've learned over years that institutions that do a better job at graduating black students are doing different things," so ask students and professors about what the school is doing to ensure academic success, such as extra advising, tutoring, or summer programs, suggests José Luis Santos, the Education Trust's vice president of higher education policy
3. Affordability: What will your net cost be?
Data: Pay no attention to a college's published "sticker price," since more than half of all students get grants or scholarships that allow them to pay a lower "net" price. Each college is required by law to provide a "Net Price Calculator" that allows you to estimate your freshman year financial aid package and net price. The Money College Planner website also has a link to the College Abacus tool that will give you estimates for many colleges at once.
People: Ask the college to help you estimate the net price you and your family will pay for an entire degree, not just the first year's costs, Gasman recommends. "Quite a few institutions will entice you with a great first-year package, then pull it," she warns.
Be especially wary of so-called "merit" grants that will be renewed only if a student maintains a high grade point average. In Tennessee, for example, more than half off all freshmen lose their state Hope scholarship by sophomore year because their GPA dropped below 3.0.
Also, add up how much you'll have to borrow over the four or five years it may take to earn a degree–and be realistic about whether you can handle that amount of debt.

4. Alumni success: Are those who've moved on from the school struggling or succeeding?
Data: You can use sites such as PayScale.com and the new federal College Scorecard to look up average wages for all students. The Scorecard will also tell you what percent of the alumni are managing to pay off their student loans, an indicator of their financial health.

NEWSLETTER: COLLEGE_PLANNERSign up for COLLEGE_PLANNER and more View Sample
People: Look around in the community for alumni to see "where people are getting jobs and the quality of those jobs," Gasman advises. When you're looking at alumni salary data, bear in mind that research shows that African-Americans disproportionately choose public service jobs such as teaching, which tend to have comparatively low salaries but may offer other rewards.