Tom Joyner: Historically Black Colleges Prepare Students for the "Cruel World"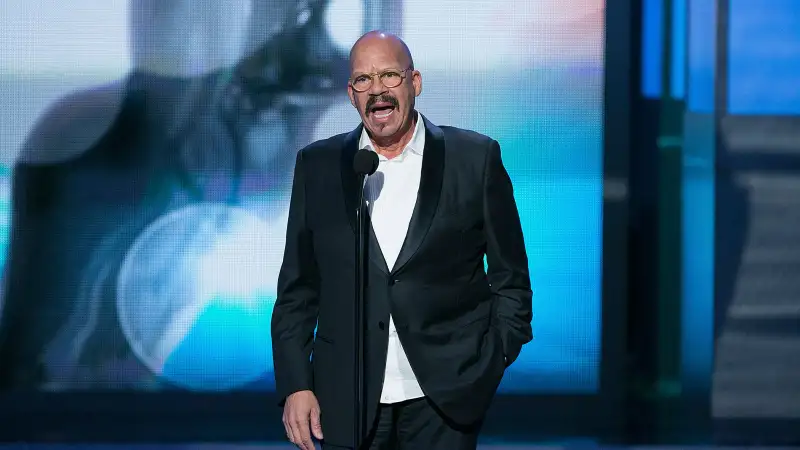 Gabriel Olsen—FilmMagic/Getty Images
Although our nation is led by an African-American president, the African-American drama Empire is our most popular TV show, and the planet has been orbited by African-American astronauts, a quick glance at data on important indicators like education or earnings indicates there are still plenty of racial disparities. That's why nationally syndicated radio host Tom Joyner urges African-American teens to consider attending colleges that were created to serve them—historically black colleges and universities, or HBCUs.
Joyner, a graduate of Tuskegee University, has created a foundation to provide scholarships to students attending HBCUs because he believes they better prepare African-American students for the "cruel world."
And in fact, a new data analysis of how well African-Americans do in various colleges around the country, jointly created by Money and Essence magazines, finds that many HBCUs seem to do a better job of graduating black students than many predominantly white colleges do.
Joyner, for example, sent his two sons to Howard University, which we rank 28th in the nation for African-Americans, in part because it graduates more African-American scientists and engineers than, for example, Harvard, Yale, and Princeton combined. In addition, Howard alumni seem to do well in the job market, earning more than graduates of other schools with students of similar academic, socioeconomic, and racial backgrounds.
Here is an edited transcript of his conversation with Money.
Money: Why do you recommend African-American students attend an HBCU?
Joyner: Different students have different ways of learning. And all schools are needed. But at an HBCU, you are not just a number, you are family. At a predominantly white institution, you're a number. They're just trying fill their numbers. The people at an HBCU want to see you succeed. At an HBCU, it is not uncommon for the school president to know your name, to stop and talk to you about what you are supposed to be doing that day, or in the future.

Money: How do you think African-American students should respond to incidents of racism on college campuses?
Joyner: With all the hate going on in the country now, with the Trump campaign, HBCUs are more needed now than ever before. I would say go somewhere you are nurtured. Go to a school that really wants you.
Money: What about concerns that attending HBCUs doesn't prepare you for the real world, where African-Americans are a minority, and which can be a cruel world because of discrimination?
Joyner: If you go to an HBCU you are more prepared for the cruel world because you are taught from the beginning that you have to be twice as good as anybody else.
Related: 15 Best Historically Black Colleges and Universities
Money: What advice would you give African-American teens looking at colleges?
Joyner: You'll have a better chance of being successful in life if you spread your dreams and desires, if you have more than one passion. So when you consider a college, pay attention to what it has to offer in terms of what you want to do in life, your passions. Also, look beyond graduation: How many students are getting jobs?