5 Travel Tips for Memorial Day Weekend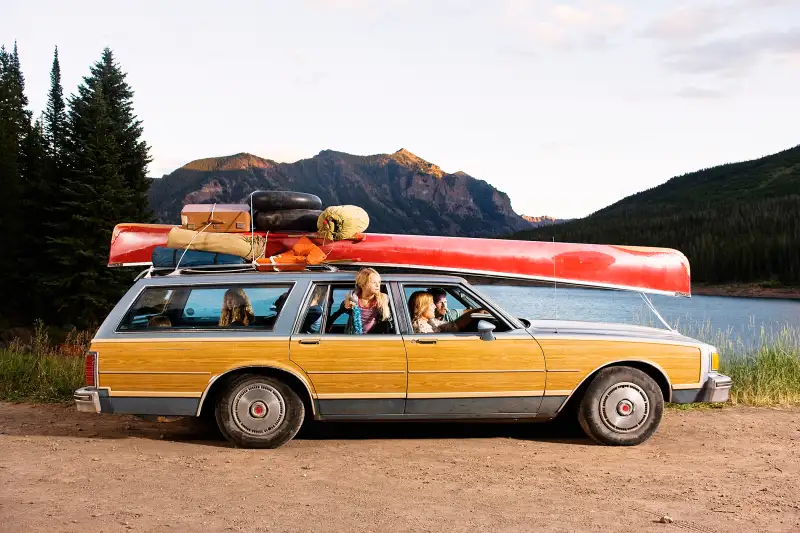 Darrin Klimek—Getty Images
It's Memorial Day, which signifies the unofficial start to summer (!!). As Americans gear up for long-weekend getaways, traveling to beaches and barbecues around the country, they'll also be faced with what's expected to be one of the busiest Memorial Day Weekends on record.
Big Crowds are partially the result of gas prices being extremely low: The price of a gallon of gas is about $2.32, down from $2.74 this time last year, according to data from AAA. The news isn't much better if you're flying this weekend. For instance, wait times have shot up more than 82% at JFK Airport in New York since 2015. Those lines will be compounded by the 2.6 million fliers expected to jet to far-flung destinations this weekend.
Here's a few last-minute tips to keep in mind to make your Memorial Day Weekend getaway as stress-free and cost-effective as possible:
1. Time your trip appropriately.
Don't hit the roads at peak times, when everyone is expected to be traveling this weekend. Consider embarking on your trip early on Friday, or waiting until Friday evening or Saturday morning if you're not able to sneak away quite so early. On your trip home, you'll miss some traffic if you come home on Sunday or Monday morning, rather than waiting until Monday evening. And if you're flying, check out FlightStats.com to find out the off-peak time to schedule your flight.
2. Allow for more time than you think you'll need.
Even if you're traveling at a less-trafficked time, it doesn't hurt to get a jump on your trip this weekend, whether that means hitting the roads early in the day or giving yourself an extra hour at the airport. It's better to arrive early at your destination, or find yourself with extra time at the airport, than miss your vacation altogether.
3. Come to the airport prepared.
Make sure you have all the documentation you need, including your boarding pass and forms of identification (including a passport, if you're flying internationally). Familiarize yourself with the list of items prohibited on flights, and sign up for services like TSA PreCheck ($85) to expedite your wait at the airport. And don't forget to charge your cell phone, so you don't miss any important updates on the status of your trip.
4. Pack lightly.
If you're flying, save yourself some hassle at the airport by packing just a carry-on bag. That way, you'll avoid not only the long lines (and fees) associated with checking a bag. You'll also circumvent the potential catastrophe of the airline losing your baggage and ruining the short time you have for your weekend getaway.
Read Next: 6 Scary Statistics That'll Make You Want to Stay Home Memorial Day Weekend
5. Look into local destinations.
You don't have to break the bank to have an enjoyable Memorial Day Weekend. If you're set on getting out of town for the long weekend, save yourself some travel time and money by looking into destinations that aren't too far from your house. You might be surprised by the entertaining day trips or overnight stays you can find near your own backyard. If you're struggling for ideas, check out Money's list of the best things to do for free in every state.