Your Next Car Could Cost $2,500 Extra if The Border Tax Becomes a Reality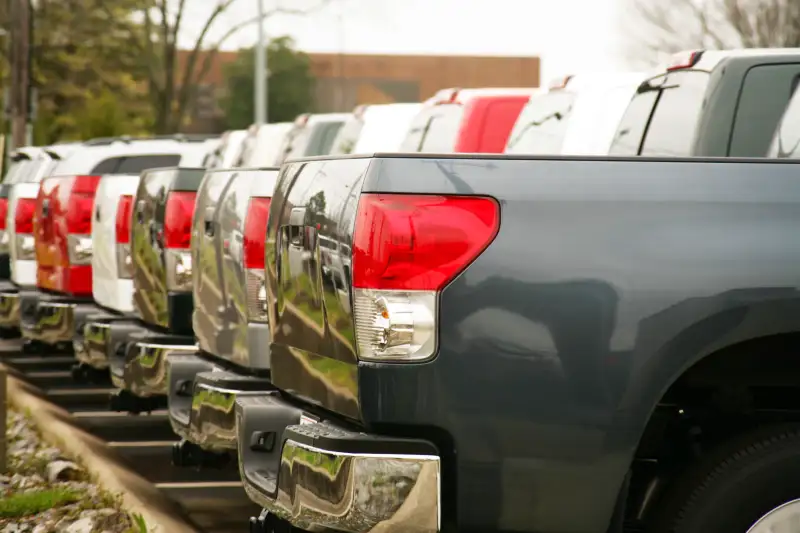 Leslee—Getty Images/iStockphoto
The average purchase price for new cars has been rising for years, and hit a record high over $34,000 in 2016. Prices are up 12.6% since 2011 for several reasons, including better fuel efficiency and more high-tech features in vehicles, as well as the increased preference among buyers to go for higher-priced trucks and SUVs.
But there's another reason new car prices could pop even higher in the near future, and it has nothing to do with the cars themselves. Automotive analysts anticipate that the average new car price could increase $2,000 to $2,500 if the Trump administration's proposed border tax goes into effect, the Detroit Free Press reported.
The White House floated the idea of taxing imports to pay for a border wall between Mexico and the U.S. and has also claimed that the tax would stimulate manufacturing in the U.S. For now, it's unclear if there will be a new border tax or how big such a tax could be—the proposals have ranged from 20% to 35%. Critics and consumer advocates have pointed out that the border tax would affect more than just automobiles: a wide range of goods, including alcohol, fresh produce, and shampoo, would see price hikes if the border tax becomes a reality.
Automobiles are especially likely to see border tax-related price hikes because virtually every new vehicle made today has parts that originate or are installed outside the U.S. In other words, even cars that are "made in the U.S.A." would become more expensive because some of the parts would be hit with the border tax. In some cases, parts could be taxed multiple times as, say, a bolt is imported into the U.S. from one country, then shipped to Mexico for installation in the engine, and then imported back into the U.S. where the vehicle is fully built.
"This is a price increase," Michigan State University professor of economics Charles Ballard said of the border tax to the Detroit Free Press, "and the consumer will bear an awful lot of the burden."
The bottom line is that while an import tax sounds like it would be impacting only interests outside the U.S., consumers will ultimately bear a large share of the costs, in the form of higher prices. That could mean a price tag of $2,500 higher if you're in the market for the average car. Or it could mean upwards of $5,000 or more extra if you prefer luxury brands or high-end SUVs.