Another Major Retailer Is Dropping the Trump Family's Products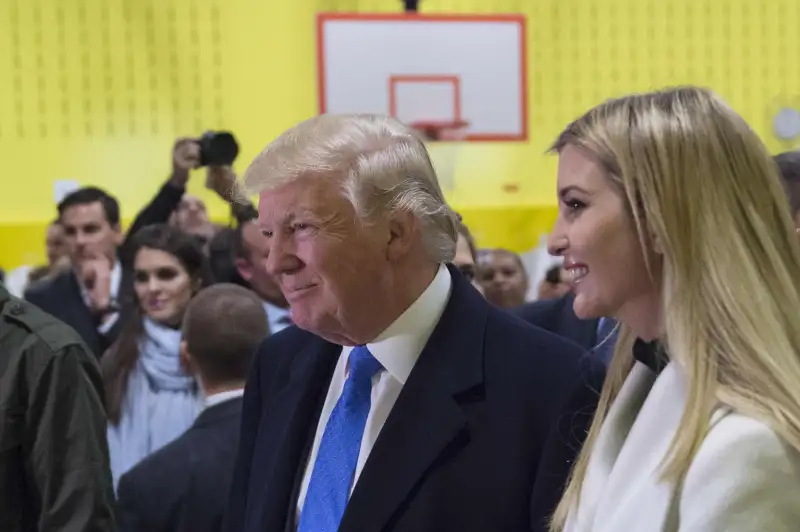 MANDEL NGAN—AFP/Getty Images
Just a week after Nordstrom announced it would stop selling Ivanka Trump-branded products, another major U.S. retailer announced it would stop carrying the Trump Home brand in its online store.
Sears and its subsidiary Kmart announced this weekend that it would discontinue online sales of 31 Trump Home items, saying it wanted to focus its online business on the most profitable merchandise, Reuters reported. The company never carried the brand in its brick-and-mortar stores, and Sears said on Monday that many Trump-brand goods are still for sale on its website via third-party sellers.
Alongside Nordstrom and Sears, other retailers have also targeted the Trump family's products this month. Racked reported that Neiman Marcus had pulled Ivanka Trump's jewelry line from its website and at least one New Jersey store. TJ Maxx and its subsidiary Marshalls have told employees to give less prominence to Ivanka's products in its stores, while Belk announced it too was going to remove Ivanka Trump products from its website, but would continue to offer them in its flagship stores.
None of the stores have said their decisions were being made for political reasons. The Wall Street Journal reported Saturday that sales of Ivanka Trump's fashion line fell 32% at Nordstrom in its latest fiscal year, "with the declines deepening in the run-up to the U.S. presidential election."
Nonetheless, Donald Trump used both his personal and presidential Twitter account to blast Nordstrom's decision.
Rosemary Young, senior director of marketing at Ivanka Trump, told CNN that the brand was growing and experienced "significant year-over-year revenue growth in 2016."
"We believe that the strength of a brand is measured not only by the profits it generates, but the integrity it maintains," Young said.
Nordstrom shares surged 6.5% after the company made its announcement to drop the Ivanka Trump brand. Many other stores and websites still selling Ivanka Trump items have resorted to deep discounting to try to boost slow sales.