Why Your Company Wants to Give You Unlimited Vacation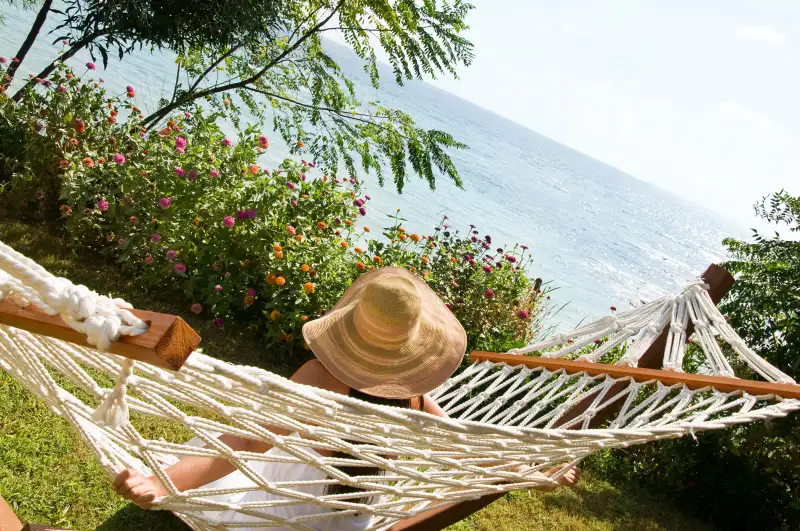 Unlimited vacation sounds like a fantasy, not an actual policy your employer would offer, but for workers at LinkedIn it has become reality.
LinkedIn has become the latest employer to hop on the unlimited vacation, or "discretionary time off" as it is also known, bandwagon.
Of course, it's not really unlimited. Most employers add the caveat that you can take as much vacation as you like—as long as your work gets done and your boss signs off on the request.
Companies like to tout that offering such flexibility helps them attract and retain employees and sets them apart from similar businesses that are competing for the same talent pool. But another major benefit of doing away with set vacation time comes from no longer needing to pay out employees for unused days if they quit or get laid off or simply don't use them all by year end.
Young tech companies like Netflix, Hubspot, Evernote, and others in Silicon Valley first made the perk popular, and while only 1% to 2% of employers offer the benefit, other industries are beginning to follow suit, according to the Society for Human Resource Management. Earlier this year, General Electric began offering 30,000 of its senior salaried employees uncapped vacation days, and accounting and consulting firm Grant Thornton adopted the policy earlier this month, the Washington Post reported.
The main reason other companies have begun to take note? Cost savings. Wiping away the average vacation liability saves companies $1,898 per employee, according to research from Project:Time Off. That quickly adds up: U.S. companies carried forward $65.6 billion in accrued paid time off costs last year.
That figure is so high because Americans don't actually take time off that frequently. Use of vacation days are at the lowest point in the past four decades, according to a study by Oxford Economics. U.S. workers who had paid time off typically left three vacation days on the table. But if you look just at the 41% of U.S. workers who said they did not plan on taking all their vacation, the average number of unused days jumps to eight. A different survey conducted by Expedia Japan found that 13% of Americans did not take any vacation at all.
Fears of keeping your job, being passed over for promotions or lead projects, coming back to a staggering pile of work, or feeling like you're the only one who can do your job all push workers to forgo vacation days. And the change to an unlimited vacation policy, it should be noted, is unlikely to alleviate any of those concerns.
If anything workers may feel more pressure to stay at work if parameters are not clearly laid out. With a set amount of days, employees at least know what is expected of them and what the company considers an acceptable amount of vacation. Without such guidance, employees may actually take less time off, a problem that forced Kickstarter to end its unlimited policy.
Still, efforts to expand the number of vacation days Americans enjoy is a welcome move, since the United States remains the only developed country in the world that does not legally mandate any paid vacation or holidays for workers. On average, those with paid time off in the U.S. receive only 13 days of vacation and eight paid holidays, according to the Center for Economic Policy and Research study. For most European countries, the legally mandated number of vacations day begins at 20, and the number of paid holidays can reach 13.
Read next: 56% of Americans Haven't Taken Vacation in a Year