UPS "Ruined" This Bridesmaid's Day So Why Won't it Pay?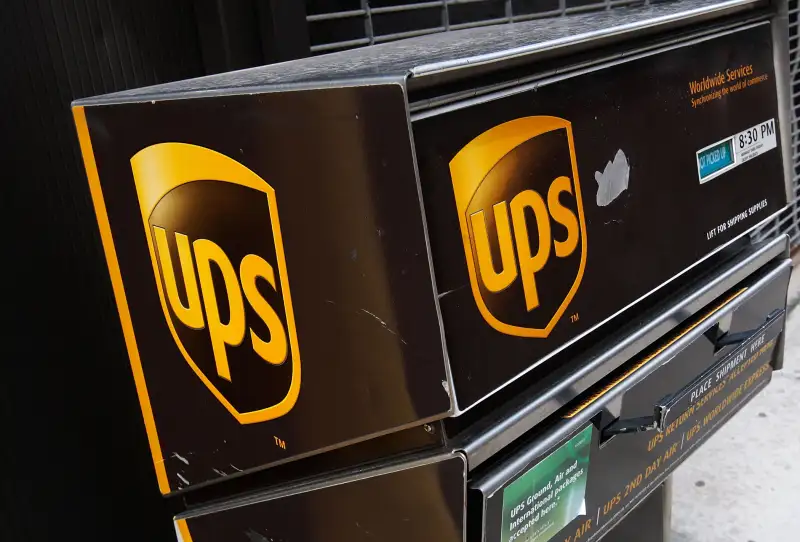 Chris Hondros—Getty Images
When the UPS store slaps the wrong label on Susan Baker's package, it threatens to ruin her daughter's special day. What should UPS do to fix this?
Question:
My family and I attended a wedding in Columbus, Ohio, recently. We were coming directly from our vacation in Costa Rica and taking several connecting flights in order to get to the wedding in time.
Our daughter was a junior bridesmaid, and as such, she had a custom-made floor-length black gown. We didn't want to risk losing our wedding clothes with all those flights, so I mailed our clothes via UPS at the UPS Store in Falls Church, Virginia, the day before we left for Costa Rica. The box included her bridesmaid dress, shoes, my formal dress and shoes, plus jewelry.
While we were on vacation, I confirmed with the hotel in Columbus that the package had arrived. I double-checked the UPS tracking number, too.
We arrived at our hotel in Columbus with no time to spare, to get dressed and bring my daughter to the pre-wedding bridesmaid festivities. I opened our box, with the label the UPS Store had printed for me, and it was not our stuff. Someone at the UPS Store had put my label—after I confirmed it was accurate—on the wrong box.
Frantically, we went shopping in some boutiques nearby and ended up with an adult black dress that we belted up with gift ribbon and pinned everywhere, to make it somewhat fit my nine-year-old daughter. We stopped at Payless along the way to the venue to get her some shoes. She missed some of the festivities, but joined in at that point. We then drove to a mall, and I quickly found a dress and shoes for myself.
I contacted the UPS Store, and the store manager acknowledged it was 100% their mistake. Once we got home, I followed up a few times both with the store and UPS Store corporate. I feel like the clothes and shipping should be refunded due to their mistake.
Corporate UPS contacted the owner, but they wouldn't be able to compel him to issue a refund since it was a franchise. They would put something on his franchise record, but that was it. I talked again to the manager, who was super nice, and she wished it was her decision as she would have refunded the cost for the last-minute clothes.
I tried contacting the owner a few more times, but with no luck. Can you help?
—Susan Baker, Falls Church, Virginia
Answer:
UPS should have delivered your package to your hotel on time. And if it didn't, it needed to make the situation right for you.
This might have been preventable, but it's hard to know. When I ship a box, I make sure the label is attached before I leave the store or post office. (By the way, the same rule applies to checked baggage. Look for the airport city code, and if you're not sure it's going to the right place, ask.) Had you affixed the label yourself, this might not have happened.
Eventually, UPS returned the package to you with your clothes, shoes, and jewelry. You could have asked it to reimburse you for the clothes by appealing to someone higher up at UPS. I list the names, numbers and emails of UPS customer service executives on my site. You can also contact the UPS store through its site.
I don't buy the "franchise-owned" excuse. Corporations do exert some control over their franchisees, and business owners who fail to meet basic customer service requirements could lose their franchise license. Alas, the UPS franchise site is light on details about the standards to which their franchisees are held, but suffice to say, there are standards.)
I contacted the company on your behalf. UPS apologized to you and refunded the costs of packaging and shipping. It agreed to make a notation in the franchisee's record. The franchisee also contacted you and told you the employee responsible for the incorrect label had been terminated. UPS has refunded the cost of your daughter's bridesmaid dress.
Christopher Elliott is Money's reader advocate. Find all his Problem Solved columns here. Email him at chris@elliott.org or get help with your problem at his consumer advocacy site.