Prices for Your Prescription Drugs Could Be 50% Cheaper Next Year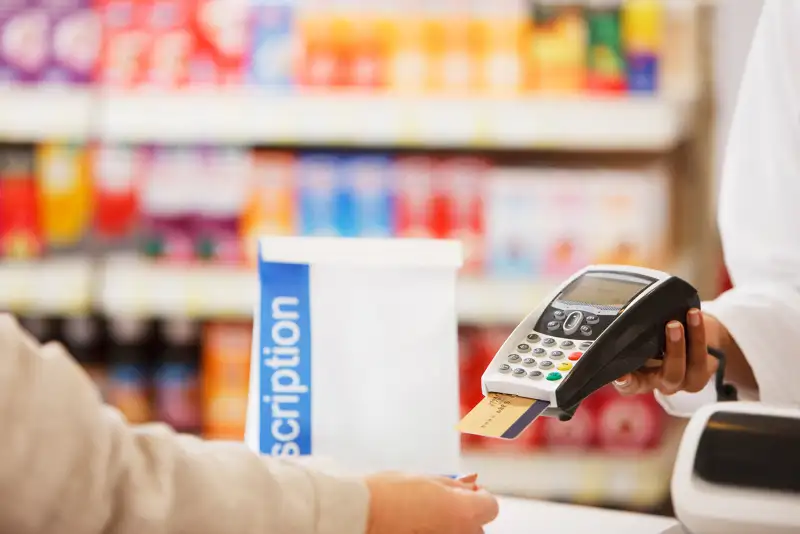 Can a big, bad pharma company really do something that's "good for consumers, good for physicians, and good for the healthcare system?"
Valeant Pharmaceuticals CEO J. Michael Pearson says that indeed it can, in a statement released on Tuesday announcing an agreement between the pharma giant and Walgreens aimed at reducing prescription drug prices.
The arrangement features two separate components, both of which should yield benefits for consumers. The first will reduce the prices of skin and eye care prescriptions by 10% across the board. The new prices are scheduled to be instituted over the next six to nine months, and would be in place for at least 20 years.
The second agreement, set to take place in the second half of 2016, will lower prices for more than 30 brand-name prescription drugs (where generics are available) by more than 50%. Drugs covered under this agreement would include topical anti-tumor medication Aldara, oral hypertension medication Tiazac, and oral type 2 diabetes drug Glumetza.
Walgreens has more than 8,000 pharmacy locations across the U.S., and the new prices will be available from independent retailers as well. Overall, the two pricing changes will save the American health care system up to $600 million annually, Valeant says.
The plan comes in the wake of Valeant drawing fire from regulators over its drug pricing practices, which include "steep price hikes on some of its drugs, potentially anti-competitive behavior in its contact lens business and close ties to a specialty pharmacy with aggressive billing practices," according to Reuters.
Valeant, with revenue of more than $8 billion, is hardly the only player accused of exploiting consumers in need of prescription drugs. The U.S. prescription drug industry as a whole is notoriously profitable, what with the average profit margin more than two times the average for all companies in the S&P 1500. Meanwhile, Americans pay more for drugs than nearly every other country.
Even though $600 million may seem like a lot to save the health care system, let's add some perspective. The most profitable drug in the U.S. -- that's one single drug -- raked in almost $8 billion in 2014, and Americans spend more than $370 billion on their prescriptions each year.
Makes $600 million feel small, doesn't it?