These Miserable Guys Say Valentine's Day Is a Ploy By 'Oppressive Chocolate Capitalists'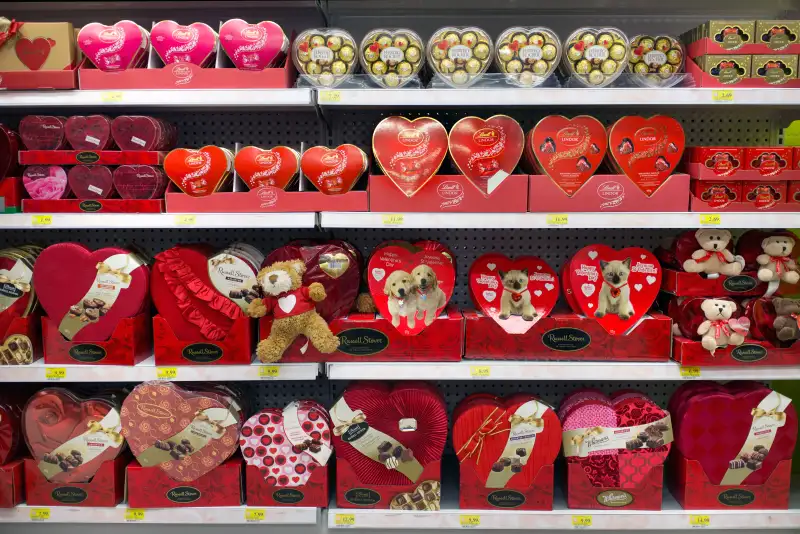 A reasonable case can be made that Valentine's Day is too forced and commercial. It's the ultimate Hallmark holiday, the argument goes, in which many people spend purely out of a sense of obligation, based on traditions cooked up ages ago by entrepreneurs pushing chocolates, greeting cards, jewelry, and roses. This week, for instance, the Miami Herald reported that over the course of half a century, Colombia has spent a fortune developing and marketing flowers to export to the U.S., and the result is that today three out of four flower orders delivered on Valentine's Day originate in the country.
The point is that no matter how much Valentine's Day has to do with genuine displays of love and affection, it's also about marketing and making money. Big whoop, you might think. Every holiday, from Thanksgiving to Halloween and beyond, is exploited by somebody trying to make a buck.
Apparently, however, one angry group of men in Japan feel that they can't stay quiet or simply ignore the holiday they view as offensive and oppressive. They are planning a "Smash Valentine's Day" protest march in Tokyo on Saturday to get their voices heard.
As you might imagine, these haters and their movement aren't big hits with the ladies. In fact, they admit as much. The group's name is Kakuhido, which translates roughly as "Revolutionary Alliance of Men That Women Find Unattractive" or just "Revolutionary Unattractive Male Alliance."
A call to arms on has been issued on group's website, the (UK) Telegraph reported. "The blood-soaked conspiracy of Valentine's Day, driven by the oppressive chocolate capitalists, has arrived once again," reads the announcement about Saturday's planned demonstration. "In order to create a brighter future, we call for solidarity among our unloved comrades so that we may demonstrate in resolute opposition to Valentine's Day and the romantic industrial complex."
On the one hand, Katsuhiro Furusawa, who founded the "Revolutionary" group in 2006 after (surprise) being dumped by his girlfriend before Christmas, is sometimes known to express a sensible point of view. "The love the mass media is talking about is actually commercial love," he explained of Valentine's Day to one magazine. "They are using love to turn people into consumers."
Yet Tokyo Reporter noted that, by and large, "Kakuhido's beliefs are misogynistic." They're anti-woman, anti-marriage, and also just plain angry and sad. And it's not just Valentine's Day they hate. The group hosted an anti-Christmas demonstration last December, reportedly because they were "tired of feeling lonely and depressed by the lack of female companionship during the holiday season."
Sad. Let's hope that come Saturday, a Grinch-like miracle happens and the hearts of Kakuhido members grow three sizes on Valentine's Day.