5 Great Benefits for Military Families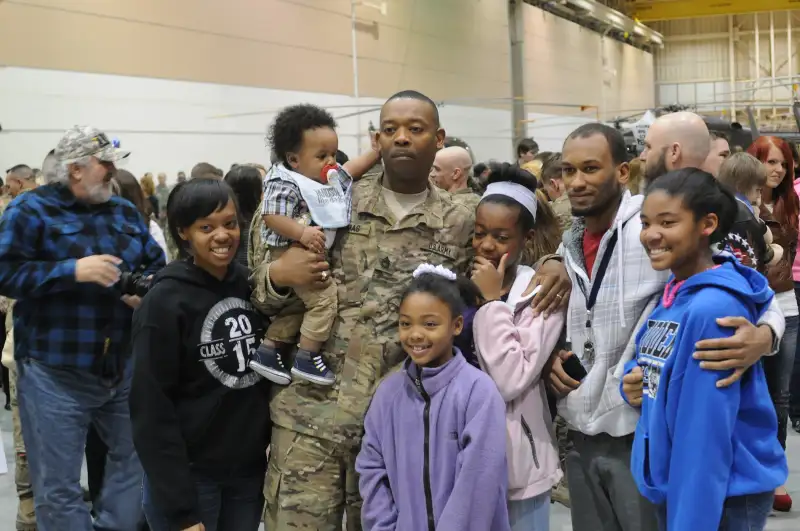 Sgt. David Edge—U.S. Army
Here are five ways the people you love can qualify for perks based on your military service.
Employment
The free Military Spouse Employment Partnership pairs recruiters from Fortune 500 companies with spouses of military members who left the service in the past 180 days. (There is no time limit for the spouses of military members killed on active duty.) For spouses of vets who have been out of the military for more than 180 days, the U.S. Chamber of Commerce's Hiring Our Heroes program offers free online career tools and job fairs. "Long periods of unemployment and spotty career histories often mean that military spouses get eliminated by HR departments," says Amy Bushatz, an editor for Military.com. "This is a huge help."
Education
In addition to federal GI Bill benefits, some states offer their own college funding to military families. For example, Alaska waives 100% of in-state undergraduate tuition and fees for spouses and dependents of veterans who died in the line of duty or who died as a result of injuries sustained while in the line of duty, or who are listed as prisoners of wars or missing in action. For a state-by-state list, click on the "finding a school" tab on Military.com.
Business loans
The Small Business Administration offers veterans' spouses low-interest loans to pay startup and expansion costs. These no-fee loans typically carry rates no higher than 7.75% and are capped at $350,000. The SBA also responds to these applications within 36 hours.
Banking
Military credit unions offer perks traditional banks often don't: no-fee and higher-interest checking, high-yield CDs, and free access to other credit-union ATMs worldwide. Spouses, children, grandchildren, parents, grandparents, and siblings of veterans are eligible.
Car loans
You can also score highly competitive rates on car loans through a military credit union. For example, Navy Federal offers 36-month auto loans at a 1.49% rate, compared with the current average rate of 4.24%, according to Bankrate. And those aren't the only savings you'll see. In years when USAA collects more in premiums than it pays out, members receive distributions or dividends.
Read more of The Veteran's Guide to Financial Success: