New Virgin Mobile Deal Offers a Year of Unlimited Data for Just $1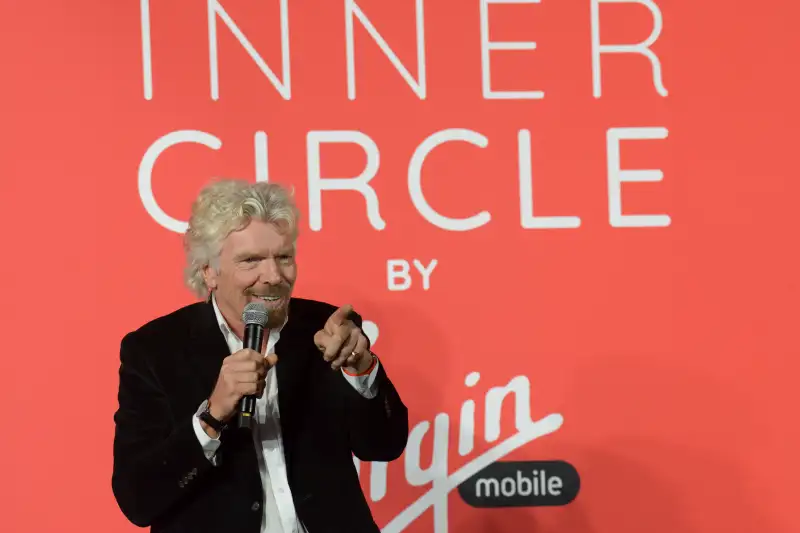 Virgin Mobile is offering the deal of the year on cell phone service.
If you purchase an iPhone through Virgin (which runs on the Sprint network), you'll pay just $1 for a year's worth of unlimited talk, text and data service for the smartphone, the company announced Wednesday.
That's a huge value when you consider that most unlimited data plans cost about $50 a month, according to Money's recent analysis of the Best Cell Phone Plans.
"We upended everything so customers can fall in love with our service and access 'a life more Virgin' without gimmicks, catches or contracts," Dow Draper, CEO of Virgin Mobile, said in a statement. "This way, customers are 100% in control of their phones and service, not mobile carriers."
Sound too good to be true? There actually aren't a lot of downsides. The deal is only around for a limited time—it's just over a month—and it's only for iPhone users. (Sorry, Android fans.) If you purchase an iPhone 7, iPhone 7 Plus, iPhone 6s, iPhone 6s Plus or iPhone SE through Virgin before July 31, 2017, and sign up for autopay, you'll get a full year of service for $1. (If you sign up at any point after July 31, you'll get six months of service for $1 whenever you get a new iPhone.)
Like almost all unlimited plans on market, unlimited does have limits. Virgin currently says it may reduce your data speeds after you've consumed 23GB of data—although it does offer an unlimited music streaming program, which could keep your listening habits from eating into your monthly data limit.
Once the year is up, customers who sign up for this $1 service will be transferred to Virgin's $50-per-month unlimited talk, text and data plan, the company said.
It's important to note that while Virgin is offering the lowest cost, it may not be suitable for everyone. Money's recent analysis found that Virgin's customer service and the availability of its 4G/LTE data network were below average. If you're looking for an unlimited plan that offers better network quality and value, Money found the T-Mobile One plan ($70 per month with autopay discount) is the best option on the market right now.
But if price is the biggest consideration, Virgin's offer brings a lot of savings to the table. The carrier is selling, for example, a new iPhone SE for $280. (Virgin also says you will also be able to get the deal by buying its refurbished iPhones with a one-year, Apple-limited warranty. Those could cut your outlay even further.)
By comparison, you'd pay $540 a year for Boost Mobile's unlimited-data plan, which was the cheapest in Money's analysis.
In addition to the deal on service, Virgin is also throwing in a bunch of sweet perks—including free round-trip companion airfare on a Virgin Atlantic flight to the U.K., and a free hotel night in a Virgin Hotel property.