The Prize for Warren Buffett's Latest Giveaway Is $1 Million a Year for Life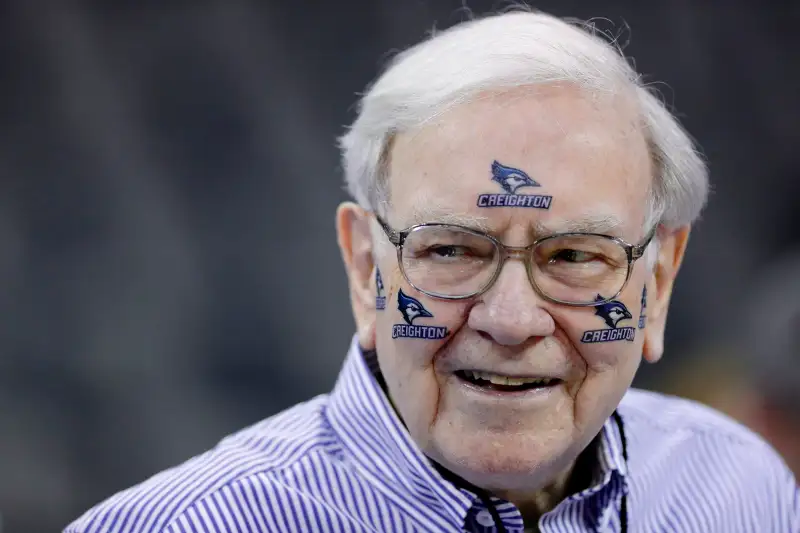 We know Warren Buffett loves three things: giving his money away, basketball, and Cherry Coke.
This year, he is again combining two of those interests in an unprecedented way. Any employee of Berkshire Hathaway who correctly predicts all of the teams to make it to the Sweet 16 in this year's NCAA Men's Basketball Tournament will win $1 million a year for life.
Buffett made the announcement in an interview Monday morning on CNBC.
There will also be a a prize of $100,000 for whoever has the most successful bracket, he added. Buffett began offering prize money for the tournament in 2014 when he said he would give $1 billion to anyone who scored a perfect bracket. (No one did.)
"Last year, we had two fellows that tied [for best bracket]. One of them knew a lot about basketball; the other didn't know anything about basketball, but they each got $50,000 out of it," Buffett told CNBC.
Buffett expects more than 100,000 entries this year, CNBC said; last year, around 85,000 entered the contest. Berkshire and its subsidiaries employ 331,000 people worldwide.
Winning the prize won't be easy, though. There's a 1 in 1.24X1064 chance of predicting the Sweet 16 correctly.