How to Watch Facebook CEO Mark Zuckerberg Testimony Live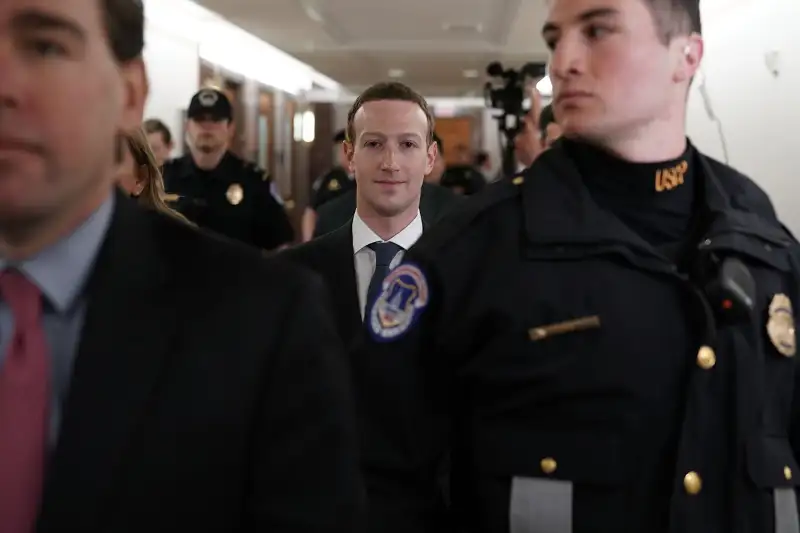 Facebook CEO and founder Mark Zuckerberg will give his testimony before Congress this week to address concerns following scandals involving the misuse of data and Russia's efforts to meddle in U.S. politics, among other issues.
When will Mark Zuckerberg testify? The 7th-richest man in the world is scheduled to give his testimony before a Senate Committee on the Judiciary hearing beginning at 2:15 p.m. ET on Tuesday, April 10, and then again at 10 a.m. ET on Wednesday, April 11, for a House Energy and Commerce hearing. Officials began calling for Zuckerberg to testify in the wake of the Cambridge Analytica scandal, in which 87 million Facebook users had their data leaked to a political firm hired to help elect Donald Trump as president in 2016.
There are numerous ways to watch Mark Zuckerberg testify before Congress during the hearings—including options on TV, livestreams from government websites and news sites (including TIME.com), and even streams available on YouTube, Twitter, and Facebook.
Watch Mark Zuckerberg's Testimony With Government Livestreams
A Senate website will livestream Zuckerberg's testimony and the entire committee hearing, entitled "Facebook, Social Media Privacy, and the Use and Abuse of Data," beginning at 2:15 p.m. ET on Tuesday.
On Wednesday starting at 10 a.m., the House's Energy and Commerce Committee website will livestream the hearing entitled "Facebook: Transparency and Use of Committee Data," featuring testimony and Q&A with Zuckerberg.
Watch on Facebook and News Websites
Several news organizations will livestream Zuckerberg's testimony during the Facebook hearings on their websites and Facebook pages. They include:
• C-Span and the C-Span Facebook page
• PBS NewsHour and the PBS NewsHour Facebook page
• ReCode
• TIME
Watch on YouTube
Several YouTube channels are livesteaming Zuckerberg's testimony. They include:
• ABC News
• CBS News
• NBC News
Watch on Twitter
The TicToc by Bloomberg service is streaming Zuckerberg's testimony live on Twitter on Tuesday.
Watch on TV
Viewers with cable or satellite TV packages, or cord cutters with a livestreaming TV service can watch via pay TV channels such as these:
• C-Span 3 will be airing Zuckerberg's testimony, as will CSpan.org and the C-Span Radio app
• NBC News says that the hearings will be broadcast live on MSNBC