Wegmans' Customers File a Lawsuit After Discovering Vanilla Ice Cream Has No Vanilla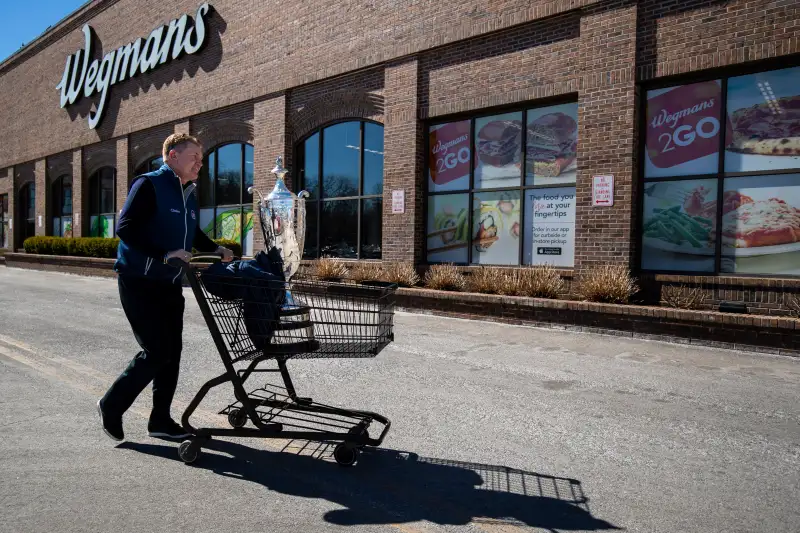 Brett Carlsen—Getty Images
The East Coast supermarket chain Wegmans has fewer than 100 locations in seven states, yet that's more than enough for it to have earned the title of America's favorite grocery store. But not everyone is happy with the chain: Wegmans is being sued by customers who say they were misled about their vanilla ice cream.
According to "Today," attorneys from the Southern District of New York filed a complaint in early October on behalf of two Wegmans customers, Quincy Steele and Jimmy Arriola, who were displeased with the contents of their vanilla ice cream.
Wegmans' website says that the store's in-house Premium Vanilla Ice Cream is made "from cream, skim milk, liquid sugar, milk, egg yolks and natural flavor." You might have noticed that list of ingredients didn't include the words "vanilla" or even "natural vanilla flavor." This was the sticking point. Because Wegmans' ice cream gets its vanilla flavor from non-vanilla sources, the plantiffs' lawsuit is alleging that the company is misleading its customers.
So what exactly is natural flavor? According to the Food and Drug Administration's Code of Federal Regulations, "natural flavor" can mean a lot of things, and these ingredients often don't taste anything like the food customers ultimately eat. Like, at all. As Bon Appetit pointed out, natural flavors and artificial ones can both be synthesized in laboratories. The difference is that artificial flavors can come from "petroleum and other inedible substance," while the FDA stipulates that natural flavors must be derived from fruits, nuts, vegetables and animal products "whose significant function in food is flavoring rather than nutritional." In the case of vanilla, there are a few different natural flavor agents used to recreate the taste and smell of vanilla, one of which is "an anal secretion emitted by beavers."
As CBS News noted, "competing brands including Ben & Jerry's list vanilla extract from vanilla bean seeds as among the ingredients in their products."
While Wegmans' label doesn't mention vanilla, it does boast that its ice cream contains "no artificial colors, flavors or preservatives." The company declined to name just where the vanilla flavoring used in its ice cream came from, but told "Today" that "We take great pride in the quality of all of our Wegmans Brand products. We believe that the labeling of our ice cream fully complies with all regulations and industry standards, and is not misleading in any way."
We'll see if the courts agree with them. In the meantime, Wegmans also offers refunds to anyone who isn't pleased with their products.