Wells Fargo Executives Won't Pay for Scamming Thousands. You Might
Money is not a client of any investment adviser featured on this page. The information provided on this page is for educational purposes only and is not intended as investment advice. Money does not offer advisory services.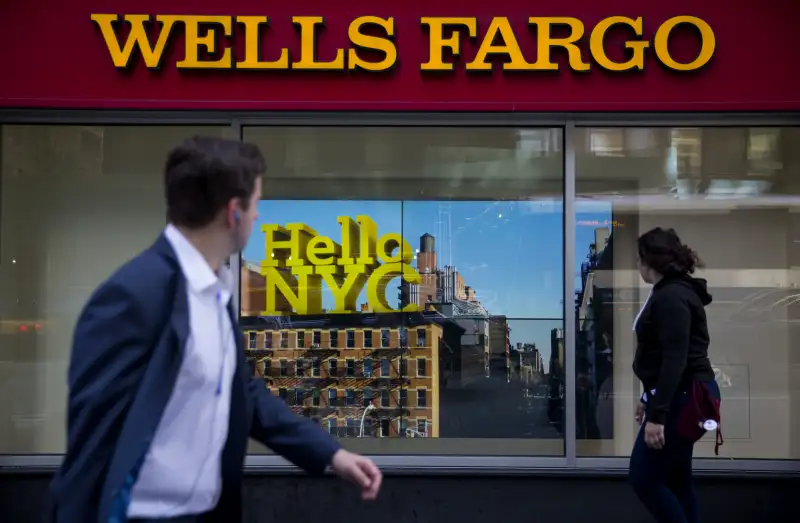 Bloomberg—Bloomberg via Getty Images
Wells Fargo is in big trouble with the Consumer Financial Protection Bureau, which fined the bank for opening millions of accounts under customers' names without permission.
Due to the terms of a settlement reached this week, the bank must pay $185 million. The CFPB will receive $100 million, the largest fee it's ever issued; the Los Angeles City Attorney's Office, which brought the investigation, will receive $50 million; and the Office of the Comptroller of the Currency will receive $35 million.
If you're an investor in Wells Fargo stock, which you might be through your 401(k) or other investments, you may feel some impact too. That would be the case if this week's news leads investors as a group to be less enthusiastic about Wells and its business prospects, pushing down the value of its stock.
According to the CFPB, Wells Fargo illegally opened millions of accounts and credit cards for customers without their knowledge or consent over the past five years. In some instances, the bank moved a customer's money from one account into an unauthorized account and forged customer signatures on paperwork. As Helaine Olen writes in Slate, "In some cases, the activities seemed to verge on identify fraud, like when employees used fake email addresses to secretly sign existing customers up for online checking accounts, or assigned PINS to the unwanted—and unknown—debit cards."
Read Next: Wells Fargo Fined $185 Million for Creating Fake Accounts
All of this was done, the CFPB reports, by employees under pressure to cross-sell banking products and run their sales numbers up. The scam came to light when customers started incurring overdraft fees and bouncing checks after unauthorized automatic withdrawals were made on their accounts, or had to pay an annual fee for a credit card they never opened.
So far, 5,300 front-line employees have been fired for the scam. As many journalists have pointed out, no executives have been let go or penalized, as far as we know. The bank, the largest in the U.S. based on market cap, has issued an apology to customers, vowing to make improvements. "We truly regret and take full responsibility for any such instances and have refunded those customers who incurred fees," a company statement released in the aftermath of the CFPB settlement said. "We have also made many improvements to make certain our ongoing focus is on helping you succeed financially."
But the almost $200 million fine won't come out of the pockets of wealthy bank executives who established the aggressive sales goals that led to widespread fraud. The company is on the hook for that and Wells Fargo shareholders may get pulled in too, if the scandal and accompanying fine adversely impact earnings or otherwise negatively affect the stock price.
As Josh Brown points out, Wells Fargo is the most valuable bank in the U.S., as measured by the $250 billion value of its outstanding shares. You may hold Wells Fargo shares indirectly through index funds or actively managed stock funds in your 401(k) or personal accounts. But because the bank is likely to be just one of many stocks in a fund's portfolio—for example, just one of 500 companies in a Standard & Poor's 500 index fund—the impact of a possible drop in its shares will be muted. So far this week, Wells Fargo's stock price is down 2.2%, vs. a more modest 1% drop in the S&P 500.
This story has been updated to clarify the potential impact on 401(k) participants.
Read Next: 3 Questions That Can Help You Get the Most From Your 401(k)